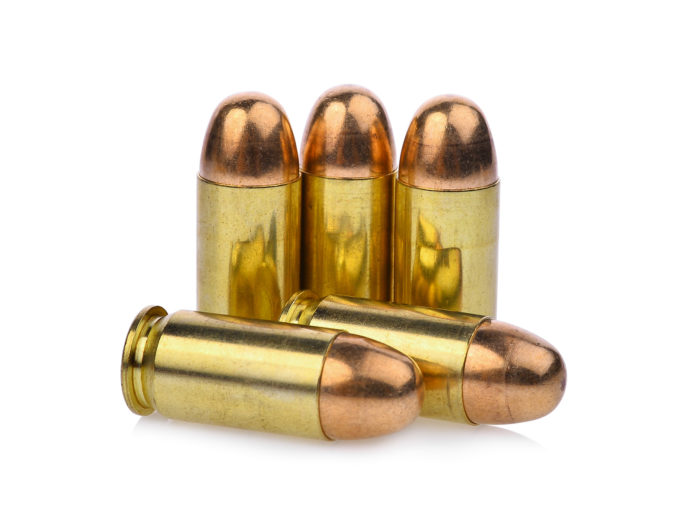 When you shoot firearms with different calibers, you notice differences in the way that they feel. Obviously, you are going to notice differences based upon the amount of powder in the ammunition, but other factors matter to the feel of shooting the ammunition, too.
Still, many people may wish that they had a firearm with the power of a .45 but the smoothness of shot of a 9mm, which has a smaller gunpowder load than a .45 and, therefore, less recoil. And there is a way to make that happen, but it may not be in a way that would immediately occur to you.
Fortunately, someone writing under the pseudonym of New Jovian Thunderbolt has some interesting thoughts on this:
I think I am a different shooter than I once was.  Before all the training.  Before I got better at it.

If you put a .45 and a 9mm on a bench and let me try both of the, the 9mm felt easier to shoot.  Gentle.  Almost like a .22 compared to the larger caliber.  Well, maybe not that gentle, but noticeable.

Now?  One of my biggest disappointments about getting a heavier 9mm pistol was that its recoil felt no gentler than a standard 1911.  I was expecting easier recoil control leading to faster accurate shots.  It just feels about the same. Same with other 9mm pistols, not just that first one.

I don't know.  Maybe getting better made the .45 seem gentler because of improved shooting technique and the 9mm is as gentle as it ever was.
Did you catch the answer in there? The answer, to be clear, is not that the .45 actually becomes any smoother to shoot, and it's not some simple mental trick. The answer is that you have continued to put in the deliberate practice at the shooting range and through dry fire so that you become so comfortable and effective with your .45 that it shoots just as smoothly to you as a 9mm.
The answer is just that simple and just that hard (because deliberate practice is difficult work over an extended period of time). Now, go put in the work.