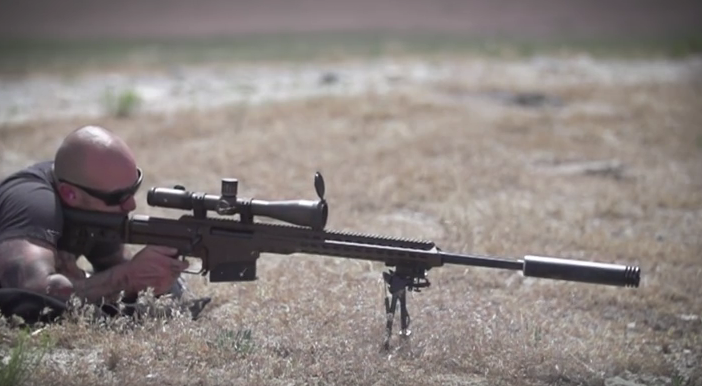 An obvious no-brainer, is that silencers are the best method to preventing hearing loss among shooters. This fact doesn't sit well with progressives obsessed with politicizing gun control.
Here's the devastating blow:
[quote_box_center]
This puts to rest the bogus claim from the Americans for Responsible Solutions that foam earplugs are the best way to protect hearing. That now thoroughly debunked claim, tweeted out as a "fact," by the group led by former Rep. Gabrielle Giffords, earned three Pinnochios from the Washington Post's Fact Checker column.
Here are the facts straight from the guys in the white coats who actually went to medical school and who are able to draw medical conclusions based upon peer-reviewed scientific evidence.
"Doctors for Responsible Gun Ownership strongly supports making firearm suppressors readily available to the public as a critical health intervention to prevent Americans' hearing loss," said Dr. Arthur Przebinda, the group's director. "Reducing barriers to firearms suppressor ownership and decreasing the likelihood of gunshot blast noise induced hearing loss and tinnitus in tens of millions of U.S. firearms owners will have no material impact on criminal firearms use."
This is why these doctors support passage of the Hearing Protection Act of 2017, introduced in the House of Representatives as H.R. 367 and in the Senate as S. 59. They cited evidence of instant and permanent hearing loss reported by government and military researchers, as well as in medical journals.
[/quote_box_center]
You have to wonder why the Hearing Protection Act of 2017 is controversial with anyone.  Ohh no, now all these darn right wingers will be able to listen to their Rush Limbaugh program without hearing aids. Is that what leftists are worried about? Poor liberals, can they survive the horror of reducing noise pollution at gun ranges?
The good news is that left-wing groups like Americans for Responsible Solutions are wasting their resources to spread lies about laws like this one, laws that will almost certainly pass. Every dollar a leftist wastes fighting the Hearing Protection Act of 2017 is a dollar they could have spent fighting for socialism. Every ounce of political capital they waste on removing silencers from NFA regulations is an ounce of political capital they could have used to further degrade our culture. So have at progressives! Keep destroying your credibility with your hilarious lies, America will be all the greater in spite of your effort.