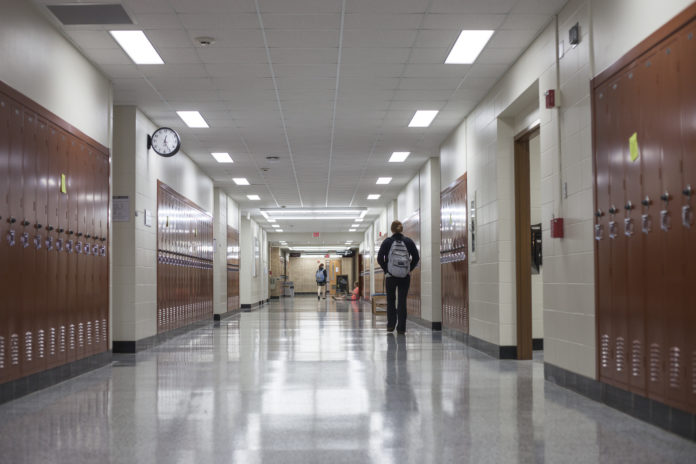 School shootings concern all parents of school aged children whether your kids are in a public school or not. No one in their right mind, wants to see children killed.
So, anti-gunners have that one point right. Of course, it's the starting point of the discussion, and they completely lose the plot when they start talking about how to decrease school shooting deaths in the United States.
Fortunately, though, not all Americans have lost their minds about this issue, and, in fact, one school board made one of the best decisions that I've heard about when it comes to protecting kids in those schools. Slater Teague writes,
The Lee County, Virginia School Board has approved a measure allowing teachers to carry guns at county schools.

Board members voted unanimously in support of the measure.

"The only way to fight a gun if somebody comes through these doors with a gun to shoot our students, is with another gun," says Michael Kidwell, Lee County School Board Chairman.

Lee County is the first in Virginia to allow teachers to have guns in schools. The board confirmed tonight that teachers will be armed starting this fall, as soon as October.

The board says the process has been a year in the making and has been met with majority support from teachers and parents, who want to be prepared in the event of a mass shooting.

"At least it gives us a chance. If we sat there and did nothing, I couldn't sleep at night. At least we're trying to do something," says school board member Rob Hines.
Of course, not everyone was happy with the boards decision. One "lifelong educator" is quoted as saying that "[t]he more guns that are out there, the more problems we are going to have." It makes me wonder what this person is teaching our kids because it's obvious that they have no grasp of either history or human nature.
But, thankfully, the board didn't let her opinion get in the way of protecting children.
So, if you have kids in schools in Lee County, Virginia, I suspect that you'll be sleeping better this fall. And, if your local school board isn't doing something intelligent like this, I suggest that you push them to do so.