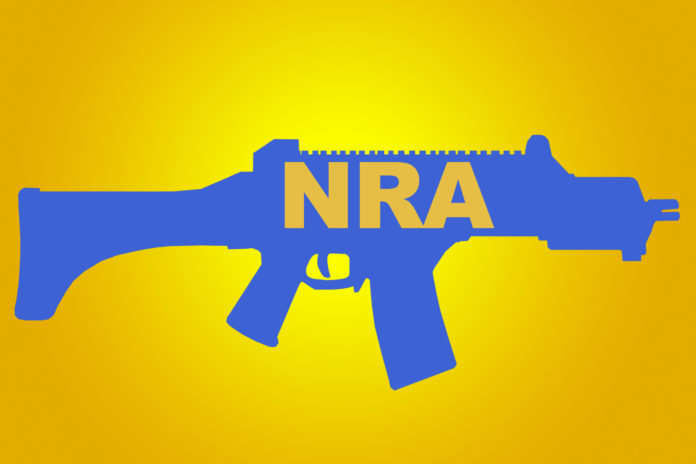 The National Rifle Association (NRA) has been a long-time advocate of gun rights in America and, in many people's minds, they are the primary and most effective pro-gun lobbying organization in the U.S.
Unfortunately, however, things may not be rosy for the NRA. Bob Fredericks writes,
The deep-pocketed NRA claims it's going broke and may soon "be unable to exist" — and blames Gov. Andrew Cuomo for its purported poverty, according to a recent court document that's part of its lawsuit against the state.

The pro-gun lobby — which gave a record $21 million to Donald Trump's 2016 presidential campaign — said it's headed to the poorhouse because a state agency told insurers to cut ties with the association and slapped a $7 million fine on NRA insurance broker Lockton Cos.

The group had filed a federal lawsuit against Cuomo and the state in May, claiming New York launched an unfair "blacklisting campaign" against the association.

In the new court filing in late July, the NRA complained it couldn't obtain financial services crucial to its operations and faced "irrecoverable loss and irreparable harm" after losing insurance coverage.

"Insurance coverage is necessary for the NRA to continue its existence," according to the new document, which was first reported by the New York Law Journal.

Without liability insurance, the "NRA cannot maintain its physical premises, convene off-site meetings and events, operate educational programs … or hold rallies, conventions and assemblies," the filing said.
What does all this really mean? Well, the court documents obviously are trying to paint as bleak a picture as possible to play up how the State of New York and Governor Cuomo have targeted the NRA in an attempt to force anti-gun measures through their state legislature.
If true, these documents should concern all gun owners as the NRA lobbies heavily for pro-gun legislation and government policies which affect all gun owners.
However, seeing that this is a court case, we may want to take the statements in the document with a grain of salt, as lawsuits routinely try to paint the plaintiff in a light which makes them seem to be the greatest victim and the most wronged.
What is the truth? Time will tell.