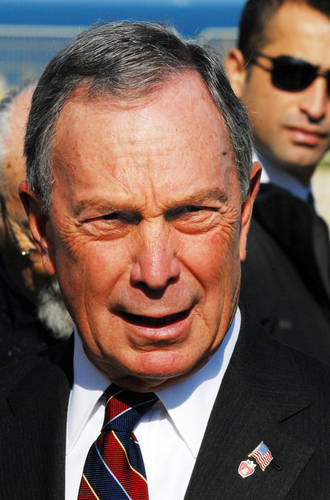 You could call the situation that Everytown for Gun Safety finds itself in sad. But, if you're reading this site, then chances are that you'll feel both a bit of satisfaction and a bit of irritation about how the Michael Bloomberg backed anti-gun group is handling itself for the upcoming elections.
So, what is this situation? Well, it appears that Everytown feels like they cannot win the fight to ban guns through honest persuasion and debate, so they have taken to giving money to candidates whose primary focus is supporting non-gun related issues to try to sneak gun control in the backdoor and hijack this election for their foolish ideas (hat tip to here for the lead). S.A. Miller writes,
Gun control was supposed to be the issue of 2018.

Yet it has receded so far into the background of the midterm congressional elections that Everytown for Gun Safety, a major player in gun control, is spending its money on ads covering abortion, health care and the Republican tax bill — but nary a mention of assault rifles or bump stocks.
Why not? Why aren't we seeing all of the uproar that we saw after the Parkland shooting? What happened to the confident swagger that anti-gunners like David Hogg regularly showed on mainstream media television?
Miller hints at the answer:
In some cases, the pullback from gun control by Democratic candidates and their allies looks like a political calculation, although the move bucks their claim that stricter gun laws have become a "90 percent issue" among Americans.
And I think that Miller nails it on the head there. The reason that anti-gunners aren't pushing for more gun control in their campaigning is because it's a losing issue. The fact of the matter is that Americans don't want the government limiting their self-defense options.
And anti-gun organizations like Everytown know that, so they are putting their money behind candidates who are trying to hide their anti-gun political positions and campaigning on other issues. In other words, Everytown isn't being honest with what they are doing. They are trying to hide the issue that they are pushing by allowing the uninformed to believe that they support these other issues.
It's just another example of anti-gunner hypocrisy as they try to deceive the American public into disarming themselves. So, while we should celebrate their desperation caused by their losing position, we need to continue to fight to increase the number of Americans who simply do not believe Everytown's foolish rhetoric.