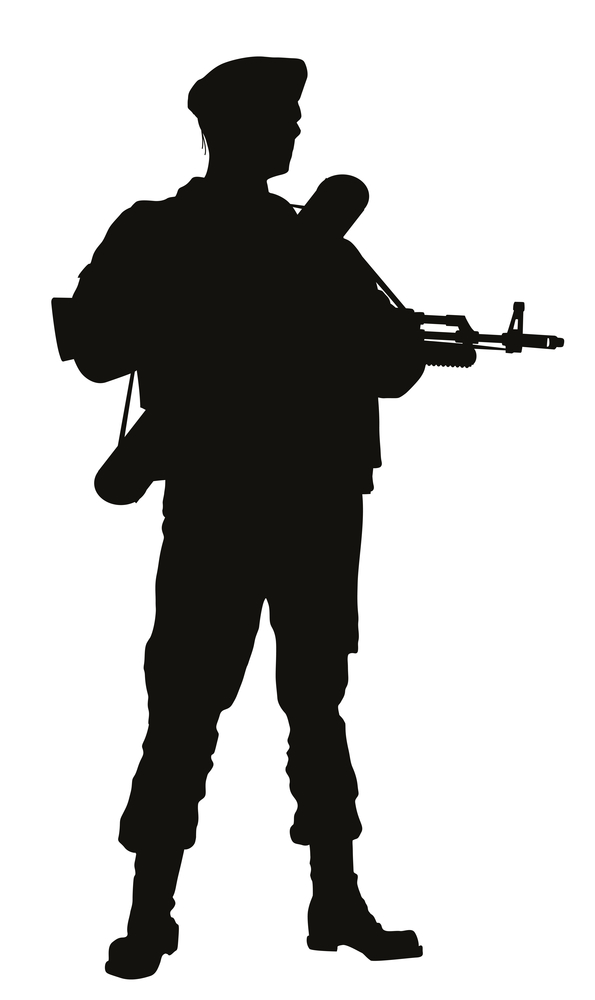 When you have a legion of delusionally fanatic people who want to weaponize the government against people that they disagree with politically, you can expect to see legislation that is ripe for abuse.
Which is exactly what anti-gunners are seeking to do with new legislation being proposed in Congress (hat tip to here for the lead). A writer going by jprivate gives us the details:
In Texas, police use MHA's [mental health assessments] to "screen" every person they have arrested for mental illness.

But the TAPS Act, first introduced in January, would take law enforcement screenings to a whole new level. It would create a national threat assessment of children and adults.

In the course of six months, the Threat Assessment, Prevention and Safety Act (TAPS) Act (H.R. 838) has seen support grow to nearly 80 Congress members.

Politicians are master manipulators. What better way to garner public support for a national threat assessment program than to introduce it during National Police Week.
JPrivate continues:
TAKEN AT FACE VALUE, THE TAPS ACT SOUNDS LIKE A NOBLE ATTEMPT TO STOP SCHOOL SHOOTINGS BUT NOT ALL IS AS IT SEEMS.

THE TAPS ACT WOULD ENCOURAGE LAW ENFORCEMENT TO GIVE EVERYONE A PERSONAL THREAT ASSESSMENT (KIDS AND ADULTS) AND SINGLE OUT THOSE THAT THEY DEEM AS FUTURE THREATS […].

"BY BRINGING THREAT ASSESSMENT EXPERTS TOGETHER, AND UTILIZING EVIDENCE-BASED BEHAVIORAL THREAT ASSESSMENT AND MANAGEMENT PROCESSES, WE CAN BOLSTER PUBLIC SAFETY BY IMPLEMENTING STRATEGIES TO IDENTIFY AND STOP DANGEROUS INDIVIDUALS BEFORE THEY CAN COMMIT AN ACT OF VIOLENCE. WE HAVE THE EXPERTISE TO COMBAT THE TARGETED VIOLENCE PLAGUING OUR SCHOOLS, PLACES OF WORSHIP, AND PUBLIC SPACES, BUT WE HAVE YET TO FULLY IMPLEMENT IT TO PREVENT ATTACKS."

THE TAPS ACT HAS ALL THE EARMARKS OF A PARANOID POLICE STATE THAT CONSIDERS EVERYONE A POTENTIAL THREAT. IT WILL CREATE A "JOINT BEHAVIORAL THREAT ASSESSMENT AND MANAGEMENT TASK FORCE TO IDENTIFY INDIVIDUALS THAT EXHIBIT PATTERNS OF DANGEROUS BEHAVIOR THAT MAY PRECEDE AN ACT OF TARGETED VIOLENCE."

ACCORDING TO SENATORS MARCO RUBIO, KYRSTEN SINEMEA AND THOM TILLIS, THE TAPS ACT WILL CREATE A NATIONAL BEHAVIORAL THREAT ASSESSMENT AND MANAGEMENT PROCESS FOR EVERYONE.
Now, it doesn't take a genius to realize how easily this type of thing could be weaponized to use against political opponents. After all, how is this any different to how J. Edgar Hoover used the FBI against Martin Luther King, Jr. or how is this different than how the Soviets spied on their own people to control them "for the good of the people" (or should we say the good of the children)?
Now matter how well-intentioned this type of legislation may be, the fact of the matter is that the people who support this bill are not thinking beyond their own (presumably) positive intentions to how their political enemies will use this against them when those political enemies are in office.
And we need to realize how anti-gunners will want to use this against law abiding gun owners like you and me.
We need to fight to kill this bill before it even gets a chance at passing.