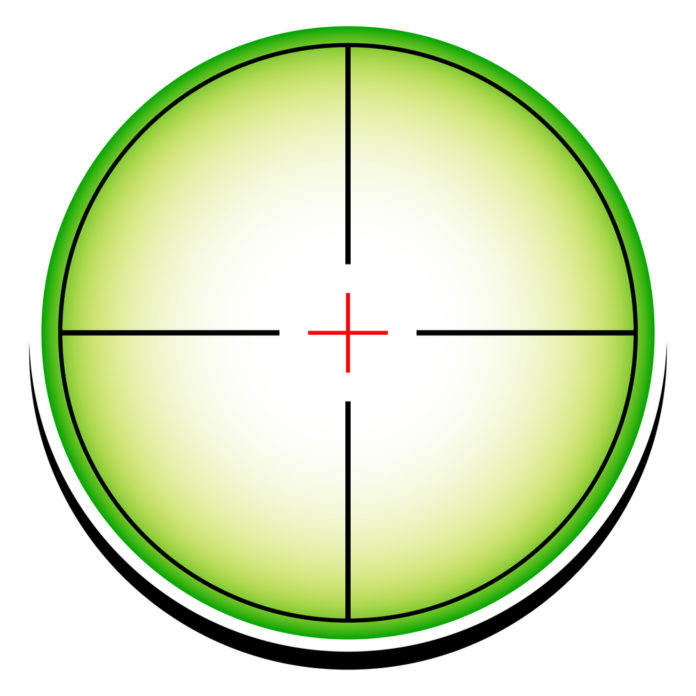 Anyone who has spent time sport shooting (hunting, target practice, etc.) knows how useful a scope can be and, frankly, how practical that they can be. But with a focus that would be typical of anti-gunners on the few of the times that scopes are used for evil purposes, the Feds are trying to keep tabs on people who own scopes.
This specific incidence of an attempt to violate our basic right to privacy comes from the Department of Justice (DOJ) and involves users of the app Obsidian 4. Thomas Brewster writes,
Own a rifle? Got a scope to go with it? The U.S. government might soon know who you are, where you live and how to reach you.

That's because the government wants Apple and Google to hand over names, phone numbers and other identifying data of at least 10,000 users of a single gun scope app, Forbes has discovered. It's an unprecedented move: Never before has a case been disclosed in which American investigators demanded personal data of users of a single app from Apple and Google. And never has an order been made public where the feds have asked the Silicon Valley giants for info on so many thousands of people in one go.

According to an application for a court order filed by the Department of Justice (DOJ) on September 5, investigators want information on users of Obsidian 4, a tool used to control rifle scopes made by night-vision specialist American Technologies Network Corp. The app allows gun owners to get a live stream, take video and calibrate their gun scope from an Android or iPhone device. According to the Google Play page for Obsidian 4, it has more than 10,000 downloads. Apple doesn't provide download numbers, so it's unclear how many iPhone owners could be swept up in this latest government data grab.

If the court approves the demand, and Apple and Google decide to hand over the information, it could include data on thousands of people who have nothing to do with the crimes being investigated, privacy activists warned. Edin Omanovic, lead on Privacy International's State Surveillance program, said it would set a dangerous precedent and scoop up "huge amounts of innocent people's personal data."

"Such orders need to be based on suspicion and be particularized—this is neither," Omanovic added.

Neither Apple nor Google had responded to a request for comment at the time of publication. ATN, the scope maker, also hadn't responded.
Now, the DOJ is seeking this information in connection with concerns that Immigration and Customs Enforcement (ICE) has about the possible exporting of weapons technology which could violate U.S. laws. Also, the maker of the app isn't under investigation for doing anything wrong.
But, let's be frank here, attempting to grab this kind of information about users of a legal app is a huge violation or our right to privacy. And this is the kind of information that tends to be abused by people with warped intentions (like anti-gunners) even if the information was collected for a morally upright purpose. We must always watch out for those ugly unintended consequences which violations of rights bring about.
Let's hope that the court hearing this request from the DOJ has the good sense and the loyalty to the Constitution to deny it. Whether they do or not, you need to be aware of who has your information and how it can be used against you.