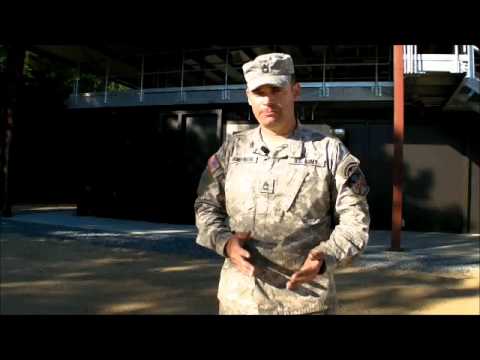 I just discovered an incredible "new" dry fire technique that I'm sure will — at least — double my speed and accuracy in about a week or less …
Let me backup one moment, and make the qualification that this discovery is "new to me" …
… Meaning maybe a lot of elite shooters are already out there doing this, but I didn't know about it.
And I'm guessing you don't either.
In any case, here's the simple, yet cool technique that I think is going to double your speed and accuracy …
We've Talked About How Important Your Shooting Grip Is …
When it comes to shooting, your shooting grip is extremely important.
Everything from your accuracy to your ability to manage recoil is determined by how well you can grip the gun.
Heck, you can even induce malfunctions in your gun if you do things like let your thumbs ride along the slide with a semi-auto. Or you could seriously hurt your thumbs with the wrong grip shooting a revolver.
Either way, your grip is extremely important to shooting well.
We also know that dry fire, practicing without any ammo, is a good way to practice your shooting skills (including your grip).
The Super Duper "New" Dry Fire Technique I Just Discovered
Watch the short video below by SFC Keith Sanderson — an olympic shooter — and listen to the two things he does.
One is dry fire and the other is static holding drills:
Now maybe I'm the only one who has never heard about this, but the idea of holding drills is completely new to me.
And given how much we've talked about how important it is to grip TIGHTLY and maintain a CONSISTENT grip while pistol shooting–I can see the immediate benefit that these holding drills will bring to the table for increasing speed and accuracy.
What's interesting is that Mr. Sanderson prescribes these holding drills even BEFORE prescribing dry fire — calling it the building phase.
Each holding drill you should be gripping as hard as possible, and maintaining as good a stance as possible — for the entire drill. He says if you're not sweating you're not trying hard enough.
He prescribes 6-8 holding drills per day, for 5-6 days in a row. For the holding drill, you do one full minute on, then two minutes rest. Repeat 7 more times.
So that's 1 minute work, with 2 minutes rest. Repeat 7 times for 8 total sets per workout. Do it for 5-6 days in a row.
Total Time Investment: 24 minutes a day for 6 days to make you a much better shooter!
He then says at the end of that 6 days of training, you'll be able to grip the gun as hard as possible without shaking — which of course is a huge benefit to shooting accurately.
This will work for both pistol and carbine training.
Remember, No Ammo Is No Excuse. Dry Fire!
What's amazing is if you listen to the last part of the video, Mr. Sanderson says that between the 2008 Olympics and two world cups, into 2009 (a six month period) — even though he had access to unlimited range time and ammo and guns — he only fired less than 500 rounds of live fire.
The rest of the time he trained, for hours each day, doing dry fire.
He credits this to making him the #1 shooter in the world at the end of that period of time.
Elsewhere in the video he says that he does 100 "rounds" of dry fire for every live fire round.
This next week, go ahead and try out this static hold dry fire routine and let me know how it improves your abilities the next time you go to the range!