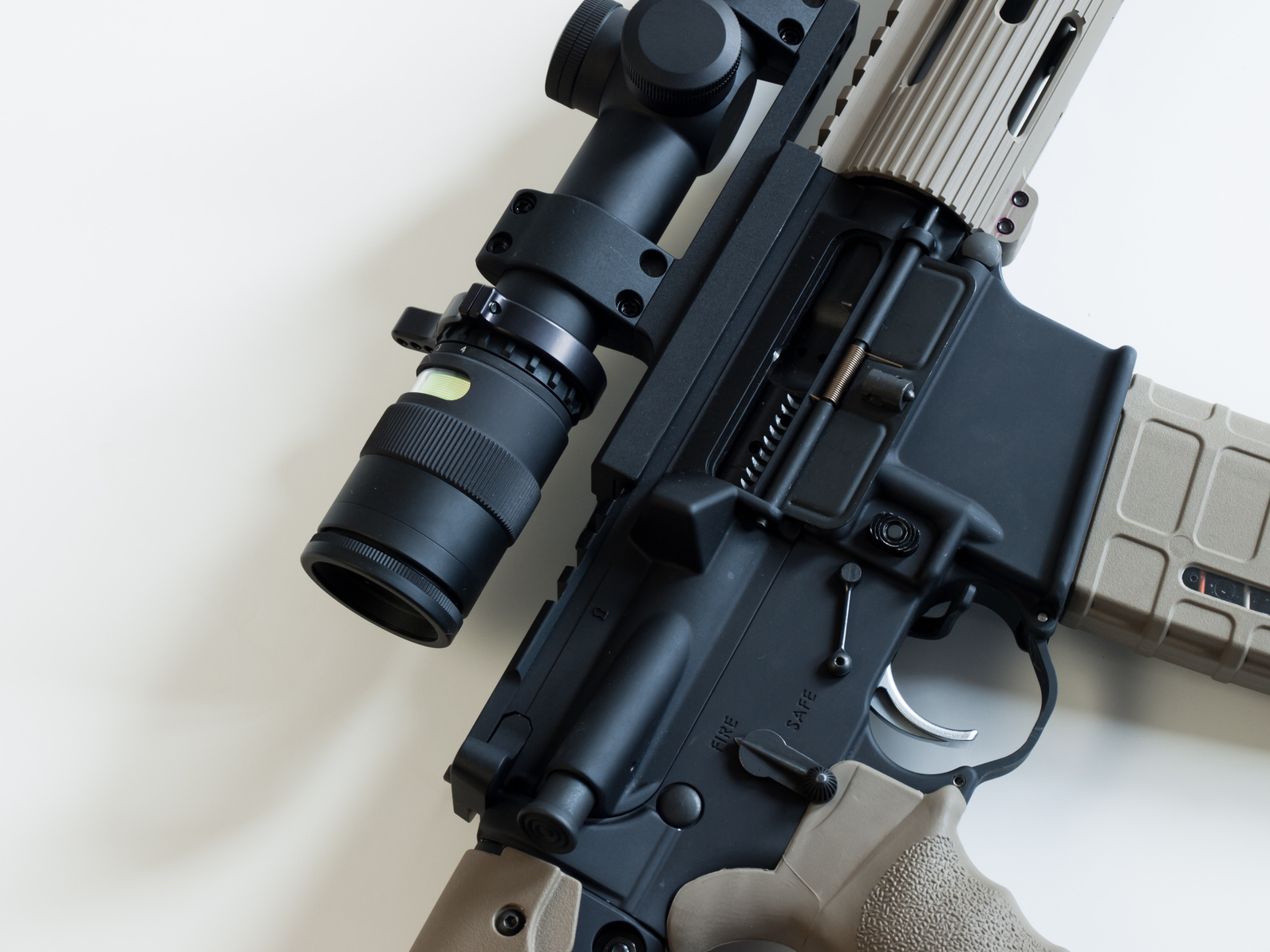 You've done it. You got your shiny new AR-15 built up, and you've even plunked off a few rounds to see your watch your new beauty do what it does best. Now comes the really fun part… tricking it out with accessories.
You're probably getting excited by all the possible add-ons your new AR can take on, but there's one accessory you'll want to put pretty close to the top of your shopping list. That accessory is a solid tactical flashlight.
Think about it. What good will your AR-15 be in a low light survival situation if you can't see well enough to shoot it? The answer is kind of obvious, but we'll go ahead and spell it out anyway: an AR in the dark is about useful as a box of matches in a rainstorm.
So how do you fix that? You get one of these awesome tactical flashlights, that's how.
You can spend anywhere from ~$50 to $300 on a tactical flashlight, but there are plenty of good options on both ends of the spectrum. We'll break it down for you in three budget categories so you can find the flashlight that's best for you. Let's get started.
Under $100: LiteXpress SET-KOMBI89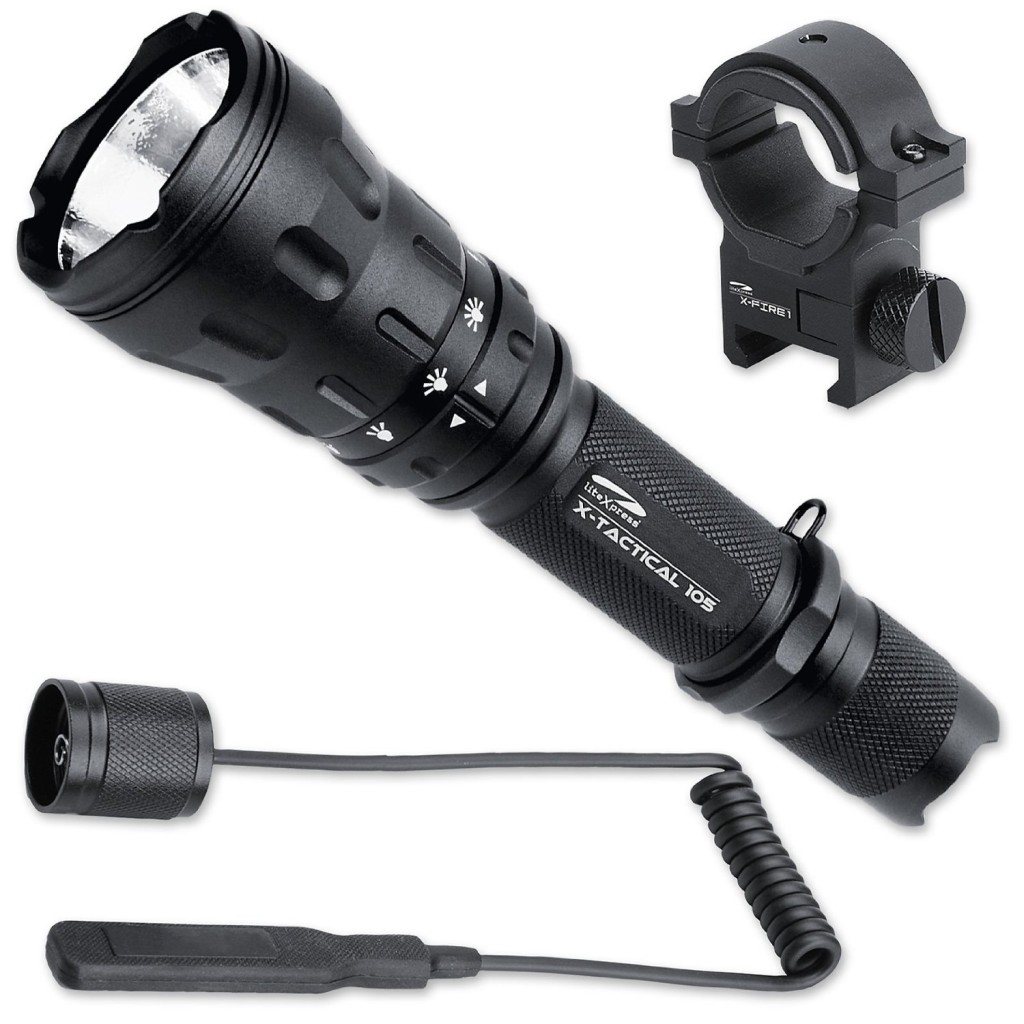 Thoughts from Reloaderaddict.com:
Combat ready is good, but a lot of folks just need a reliable weapon light that won't break the bank. After all, the size of your wallet is vitally important when searching best light for your rifle! The LightXpress kit is one of the best AR 15 lights if you are on a budget. With a remote pressure switch, rail mounting hardware, and capability to quickly be switched to a standalone flashlight, this feature rich package will get you a high quality light on your AR for about the price of a couple hundred rounds of ammo and provide years of functionality and darkness defeating security.
Under $200: Elzette ZFL-M60
Stepping up to the next price bracket gets you a few more features and some higher quality build features. The Elzette ZFL-M60 is an impeccable choice in the under $200 price range. Check out the comprehensive video review by VuurwapaenBlog below:
Under $300: Surefire X300
Coming in at just under $300, the Surefire X300 is pricey but packed with value. Check out this brief summary from an in-depth review by Guns.com to learn more:
The X300 is unique in two ways. The first is most notable when the light is on. The X300 puts out 500 lumens, which is a tremendous amount of light. This insane beam is generated by an LED, which is the absolute standard now for flashlights. The LED bulb has a very long life, is difficult to break during normal usage, and doesn't get as hot as old-fashioned bulbs.The second feature of the X300 is the side-by-side battery compartment. The x300 needs two 123A batteries to produce that staggering spot. Most lights put them in line, but not SureFire. The result is a wide light. It will be wider than most guns. This will make holstering the X300 a challenge.
The X300 measures 3.6 inches long and 1.3 inches wide. With batteries, the X300 weighs 4 ounces. The two 123A batteries will run the X300 for an hour and a half. If you use the light judiscuoisly, that is a long run time. Otherwise keep some spare batteries with you.The light is fully ambidextrous. The toggle switch is right at the tip of your index finger (or where your finger should be if it isn't on the trigger). Switching off is just as easy, and can be done with the same finger, or with the thumb on the support hand.The light comes with a solid rail mount and a spring loaded clip. It slides on, catches firmly, and holds through anything. No tools required.
These are just a few of the many good options out there for equipping your AR with a weapon light. If none of these float your boat, do a little digging and you're sure to find an ideal light.