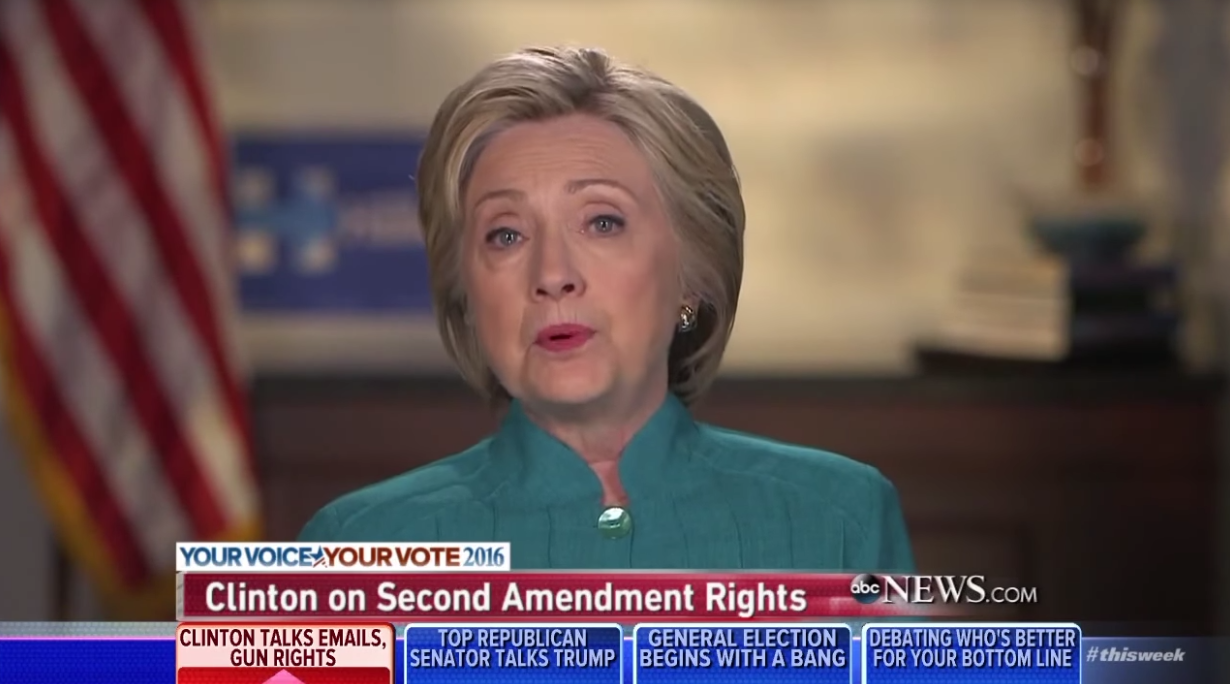 Hillary Clinton is now the presumptive democratic party nominee, and now gun owners are getting nervous about the possibility of her ending up in the White House and imposing a whole new set of restrictive gun regulations. She's not going to be able to do it without having to answer a few questions along the way though.
An interviewer forced her to do exactly that just the other day when he asked her if she believes that the right to bear arms is an individual freedom protected by the Constitution.
Any reasonable politician, even a lot of liberal ones, would've simply said yes and moved on. But she took a different approach.
However, it's the things she left out of her answer that are scaring Americans the most.
See the video below:
Did you notice anything strange? If you listen closely, you'll notice that she never says that she does believe that the 2nd Amendment is actually a Constitutional right! She weasels her way out of the question and pushes her own leftist absurdity instead.
Give us your reaction in the comments.