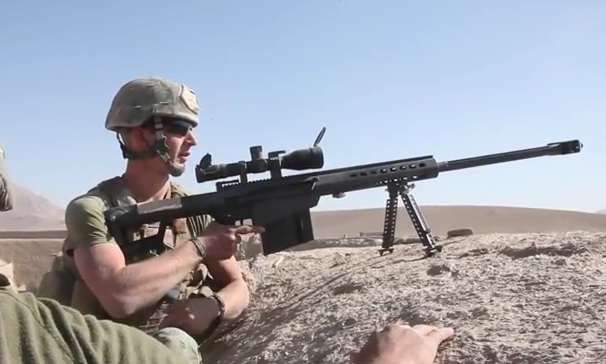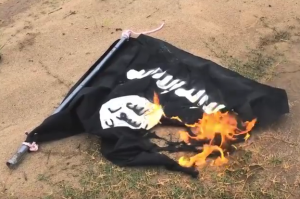 It was just another day in jihadist paradise, an ISIS executioner was preparing to burn a dozen hostages alive with a flame thrower. He had done this sort of thing before and was reported to be on a U.S. kill list because of it. His two jihadist buddies had the video camera out to film it.
The executioner was just trying to practice his religion "of peace", when those darn westerners intervened in the form of a .50 caliber bullet fired from a Barrett rifle almost a mile away.
Fox News has the run down:
A sharpshooter killed a top ISIS executioner and three other jihadists with a single bullet from nearly a mile away — just seconds before the fiend was set to burn 12 hostages alive with a flamethrower, according to a new report.

The British Special Air Service marksman turned one of the most hated terrorists in Syria into a fireball by using a Barett .50-caliber rifle to strike a fuel tank affixed to the jihadi's back, the UK's Daily Star reported Sunday.

The pack exploded, killing the sadistic terrorist and three of his flunkies, who were supposed to film the execution, last month, the paper said.
Ohh, and the best part is that all of the hostages were rescued! How many times have you heard of public executions and wished that there was a sniper present to take out the executioner?
Special forces are finally disrupting these public executions, that ought to have a psychological effect on jihadist executioners. One can only imagine the intelligence gathering and preparation that went into killing this punk. Well done British SAS!