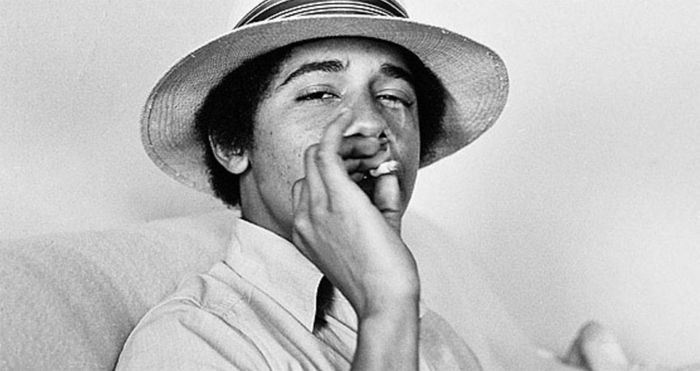 Most people don't realize that the Feds have completely ripped away the the 2nd Amendment rights of over 1,246,170 Americans.
The ATF made an official statement recently affirming that an entire class of people in America are banned from possessing firearms or ammunition.
Many of these Americans didn't even know they were on this list until they went to a gun shop to buy a gun and found out they were banned.
A 2016 lawsuit appeal heard by a three-judge panel of the Ninth U.S. Circuit Court of Appeals affirmed this decision by the ATF. The scary part is you and I may be next!
Who is the Federal Government banning guns for now?
The ATF Says LEGAL Marijuana Growers and Users Have No 2nd Amendment Rights
As you know, the Federal Government sets the gun laws in the U.S. that all the states must follow via the U.S. Bureau of Alcohol, Tobacco, Firearms and Explosives (ATF)…
Then from that "baseline" if you will, each state is able to set additional laws if they so choose on top of those gun laws. However no state gun laws supercede the Federal ones.
It's the same with drug laws.
Marijuana is still very much illegal at the Federal level.
In fact, on August 11, 2016 the DEA had the chance to re-classify Marijuana to a lesser drug. They didn't. Marijuana is still classified federally as a Schedule I drug under the Controlled Substances Act (CSA). That means that Marijuana is under the same classification as Heroin, having "no currently accepted medical use and a high potential for abuse".
As you also know, at the time of this writing, 25 states in America — as well as Washington DC where the the Federal Government resides — have legalized the use of Medical Marijuana.
That's why the Federal government can both raid medical marijuana dispensaries that are 100% LEGAL inside their states and they are now banning guns from anyone in these states who is legally using medical marijuana.
The ATF made the following official statement: "Any person who uses or is addicted to marijuana, regardless of whether his or her state has passed legislation authorizing marijuana use for medicinal purposes, is an unlawful user of or addicted to a controlled substance, and is prohibited by federal law from possessing firearms or ammunition."
A 2016 lawsuit appeal — brought by a Nevada Marijuana user who didn't know she was banned from buying guns until she tried at a gun shop — heard by a three-judge panel of the Ninth U.S. Circuit Court of Appeals affirmed the ATF's position.
Obama's Administration Is The Worst Offender Against Marijuana Users Even Though He's Used Marijuan Himself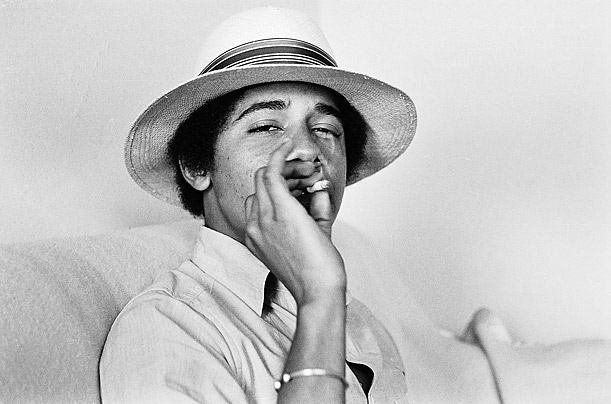 Many people thought Obama would be the "pro Marijuana" president. That's probably because the told them he was. And because he was a big-time Marijuana user in his youth.
As Reason reports …
"Obama stood apart from hard-line prohibitionists even when he began running for president. In 2007 and 2008, he bemoaned America's high incarceration rate, warned that the racially disproportionate impact of drug prohibition undermines legal equality, advocated a "public health" approach to drugs emphasizing treatment and training instead of prison, repeatedly indicated that he would take a more tolerant position regarding medical marijuana than George W. Bush, and criticized the Bush administration for twisting science to support policy—a tendency that is nowhere more blatant than in the government's arbitrary distinctions among psychoactive substances."
Instead, Obama broke all his campaign promises and put more people in jail for marijuana and raided more dispensaries — even in legal states — than Bush ever did.
Go figure.
This is the same President Obama who has never shied away from talking about how much he smoked in the past. As reason also points out, "A misdemeanor marijuana conviction could have been a life-changing event for Obama, interrupting his education, impairing his job prospects, and derailing his political career before it began. It would not have been fair, but it would have spared us the sorry spectacle of a president who champions a policy he once called "an utter failure" and who literally laughs at supporters whose objections to that doomed, disastrous crusade he once claimed to share."
Because Marijuana Is Illegal At The Federal Level, Marijuana Users and Growers in Legal States Need Guns For Protection
The Federal Government has been hurting legal marijuana sales in these states for years because the way that Marijuana is legal in the state and illegal at the Federal level makes for some very weird situations.
Take the simple act of running a medical marijuana business in one of these legal states for example. They have to deal in cash because no banks want to deal with a federally illegal business. As the Wall Street Journal reports …
"Two years after Colorado fully legalized the sale of marijuana, most banks here still don't offer services to the businesses involved.
Financial institutions are caught between state law that has legalized marijuana and federal law that bans it. Banks' federal regulators don't fully recognize such businesses and impose onerous reporting requirements on banks that deal with them.
Without bank accounts, the state's burgeoning pot sector—2,500 licensed businesses with revenue of $1 billion a year, paying $130 million in taxes—can't accept credit or debit cards from customers, Colorado officials say.
Marijuana-related businesses instead use cash to pay their employees, purchase equipment or pay taxes to the state. Reports abound of business owners refurbishing retired armored bank trucks to transport money and hiring heavily armed security guards."
As the author of this article writes, he never owned a gun until he was setup and robbed selling legal marijuana to a patient. He bought a gun for his own protection. And got a concealed carry permit. Now it's illegal for him to own or use that gun.
That's a shame.
Regardless of How You Feel About Marijuana, Prohibition Will Be Lifted In The Near Future, And It's Here To Stay …
Personally, I don't use marijuana, but that doesn't mean I'm blind to the reality of what's happening.
The reality is that marijuana is in no way any more dangerous than alcohol and — exactly like alcohol prohibition — the federal ban on marijuana will be lifted in the near future.
It truly doesn't matter if you agree, because it is going to happen.
Big business is already gearing up, among many other catalysts that are converging in the near future …
The crime right now is that people are still being put in jail and/or prosecuted for using marijuana.
The entire war on drugs is a failure in itself but that's beyond the scope of this article.
I'll just say that while I've had many disagreements with LEO's at shooting classes over this — marijuana prohibition will be lifted and it will only be a blessing for this country and the world.
But this article is not even about that.
The Truth Is That The Same "Justification" That Bans Marijuana Patients From Using Guns Could Be Used On You and I Next
It really is a shame.
Prescription drugs are way more dangerous than guns and marijuana. Yet, not one person has EVER died from medical marijuana use.
The ATF was wrong not to re-classify marijuana or eliminate the prohibition on it entirely.
While I do not use Marijuana, I do drink alcohol.
I've seen tons of news stories about drunk people committing violent crimes. I've never once seen a news story about a person high on marijuana committing a violent crime (unless that person was already quite insane and would have committed said violent crime without the influence of any drug/alcohol already).
The Appeals court that upheld the ATF position stated this, "It is beyond dispute that illegal drug users, including marijuana users, are likely to experience altered or impaired mental states that affect their judgment and that can lead to irrational or unpredictable behavior" as justification for this insane ban on guns.
The truth is that same justification could be used later against many millions more Americans. While there are only 1.2+ million people registered as medical marijuana users in the U.S. now, there are 49 million people taking some form of Psychiatric Drugs. What happens when the ATF bans those people from owning or using guns too because you take a psychiatric drug and you " … are likely to experience altered or impaired mental states that affect their judgment and that can lead to irrational or unpredictable behavior"
With 1 in 4 women on some form of mental health medication that would be a LOT of our women in this country denied access to the personal protection that a firearm can help give …
It's a slippery slope people.
Let's just all be adults about this. Marijuana is probably the most harmless plant there is. (Well, actually Kratom is pretty harmless too — which must be why the DEA just moved to ban it too.)
Anyways, the Feds should stop stepping all over the rights of people in states where medical marijuana is legal.