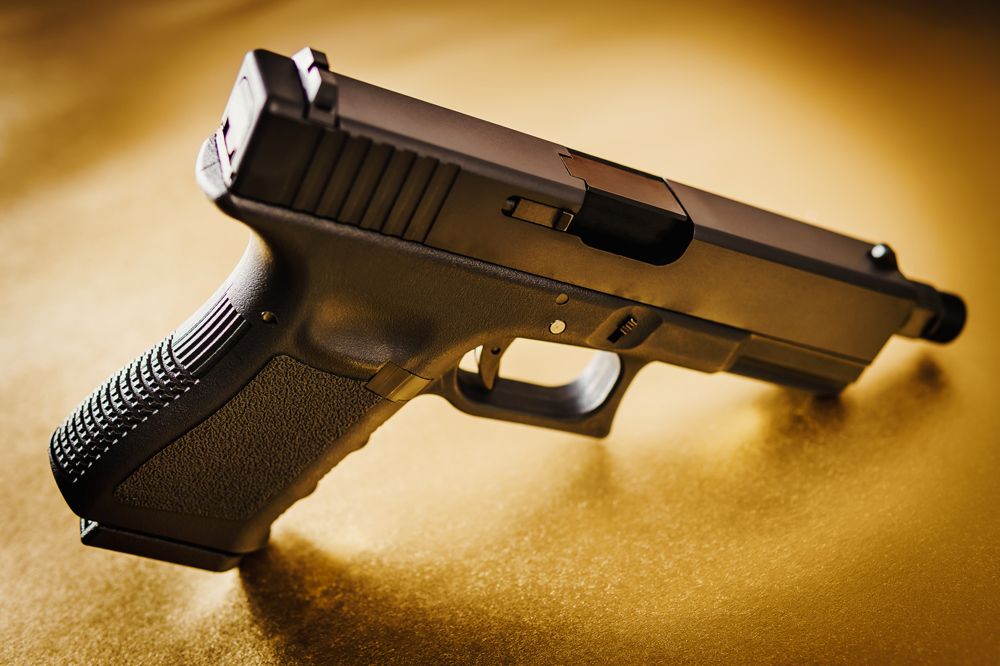 This is a review of sights that I have not yet purchased.
Actually, that's not true. I've bought them, but I couldn't wait for them to get here before I tell you about them!
That's how great I KNOW they will be.
Have I gone crazy?
Not at all. Let me 'splain what I'm talkin' bout:
Why Trijicon HD's Are The Best Handgun Sights
Let's face it: stock Glock sights suck.
In fact, most handgun sights from the factory suck.
That's why most people go looking for aftermarket sights.
Luckily, one of the very first aftermarket handgun sights that I tried was the Trijicon HD sights. I loved them!
I use the orange and it's so fast and so bright and easy to see it's not even funny.
I've raved about them before, and I even listed them under 3 Of The Best Handgun Sight Options For Older People Who Have Trouble Seeing Their Sights because I believe in them so much.
The One BIG Problem With Trijicon HD Night Sights
The ONLY problem I have ever had with the Triji HD's is that the front sight is wide.
Like, really wide.
Which, on the one hand is a good thing at close distances because it makes it very easy to see. That means you shoot really fast and accurate enough at 15yds and in.
Good stuff.
But whenever I would shoot out at 25yds or further — the front sight width was so wide that — for me and my limited skills — it was hard to be precise.
I guess I'm not the only one to complain about this because recently Trijicon released their all new Trijicon HD XR™ Night Sight Set.
Introducing The Trijicon HD XR™ Night Sight Set
According to Trijicon:
"The Trijicon HD XR™ Night Sights were specifically designed with the ever evolving challenges of law enforcement agencies in mind.
Building on the features of the current HD™ Night Sights, the Trijicon HD XR™ night sights are for the next level of advanced target identification and engagement at increased distances. A thinner front sight post allows shooters to have a larger field of view which further enhances the ability to identify targets, expedite engagements and see location of hits on target at longer distances.
Pistol shooters that need the advantage of a more precise engagement in any light can count on the Trijicon HD XR™ Night Sights. "
So the only change?
The front sight is a wee bit thinner and taller!
What's the difference?
The regular Trijicon HD's are 0.144 in wide … and 0.268 in tall: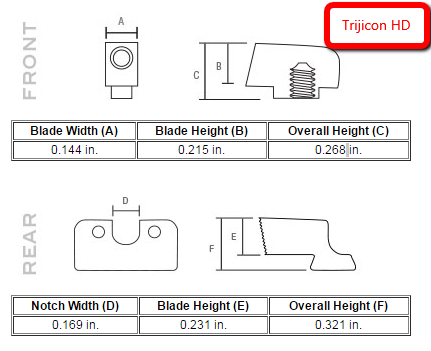 The Trijicon HD XR sights are 0.122 in wide and 0.283 in tall: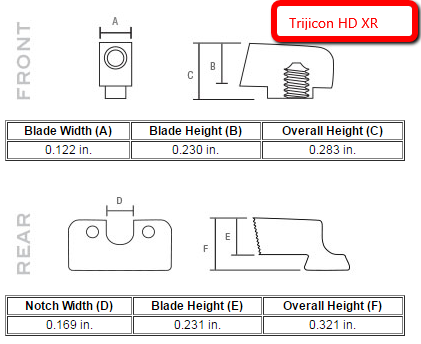 That Big of a Difference?
Everyone seems to think so …
The TruthAboutGuns has a review with this comparison pic: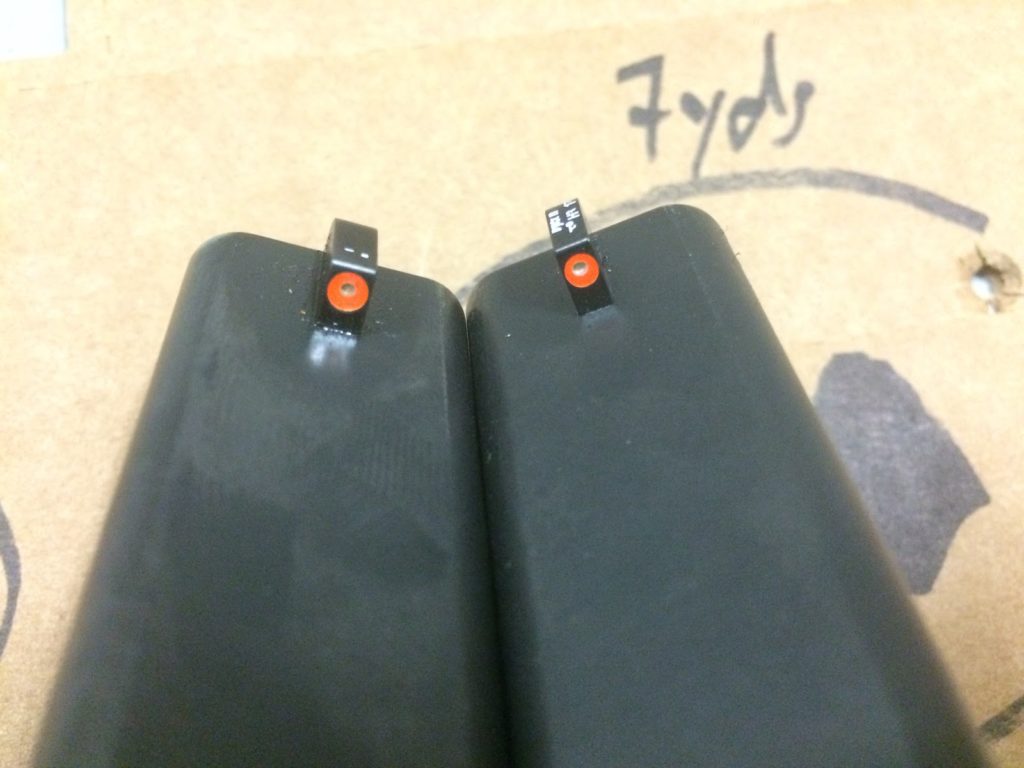 And this awesome pic as well showing all that equal height and light on the sides of this front sight:

And this video by some sponsored Trijicon shooters show you all the details of both the HD's and the new HD XR thinner sights:
Anyways, I'm really excited about these bad boys.
I'm such a big fan of the original Trijicon HD sights that I can't see how this one change — the one change I wanted! — could go wrong.
I ordered some up from here on amazon and can't wait to get them on my pistol and test at the range ASAP!