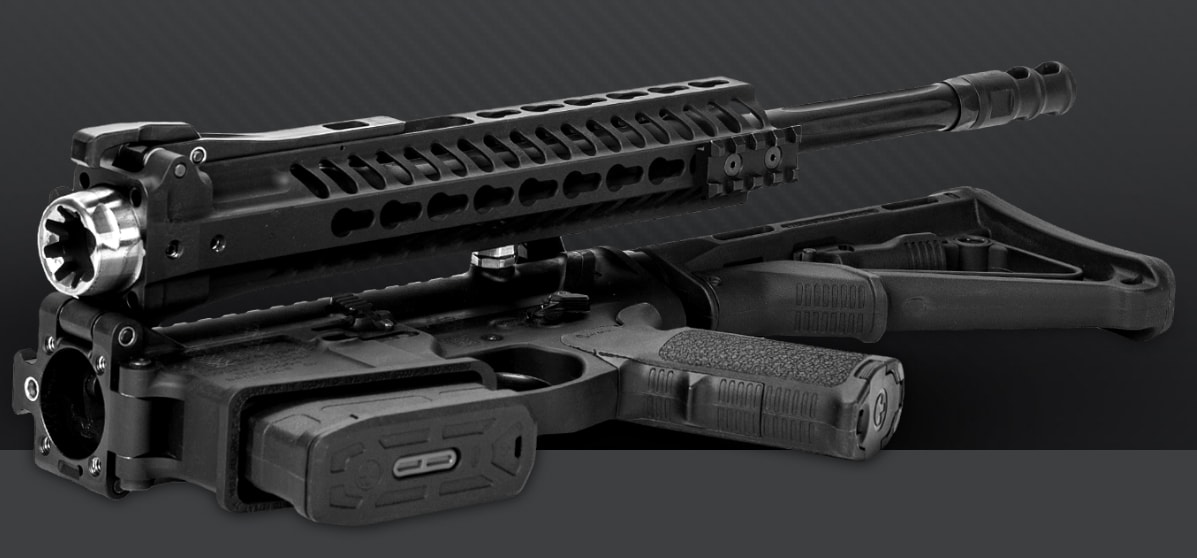 AR-15/AR-10 technology has come a long way in the last couple years.
But there's hardly anything "new" that you see.
Well, I've NEVER seen this before!
This is a FOLDING AR-15/AR-10 design that debuted at the NRA 2017 show (and NO, it does not fold at the stock!). Check it out:
Introducing the XAR folding rifle platform by F&D Defense
F&D Defense bills this design as "the fastest deploying and most reliable compact rifle system available".
From the looks of it, they might be right.
It comes in a nice carrying case …
You take it out and it's in the folded position:
Then you simply unfold it, and the upper receiver locks in place:
And then it functions like any other AR-platform rifle!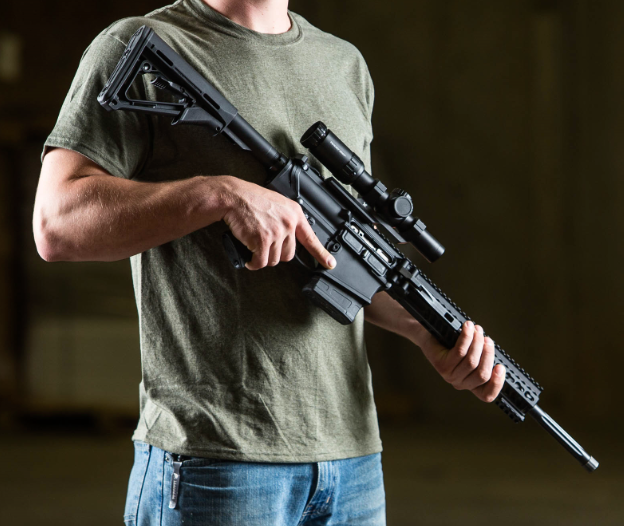 Here's the guys from the Firearm Blog checking it out at the NRA show where they show you how it works:
F&D Defense XAR Invicta Takedown AR Accuracy Review (Ringing Steel at 300yds!)
Iraqveteran8888 does a shooting review and the rifle holds zero in these intitial tests (he's ringing steel at 300yds with no problem):
What Do You Think?
I'm really excited by these "takedown" AR-15 platforms and this may be one of the most unique designs of the type I've seen because it looks very durable.
Then again, I'm never too keen on someone changing the AR-style design too much because you usually run into reliability problems.
Time will tell!
What do you think? Do you like it?