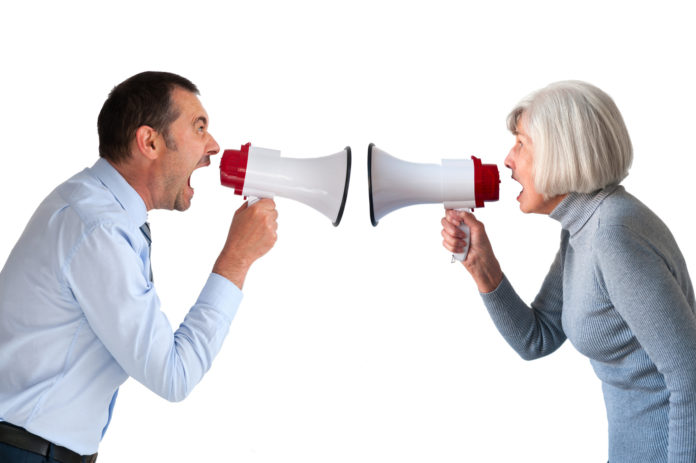 You've probably heard of the term "mansplaining." In case you haven't, mainsplaining is defined as verb meaning "to explain something to someone, characteristically by a man to woman, in a manner regarded as condescending or patronizing."
Now, I think that we can agree that talking down to someone because of a difference in gender is obnoxious, and we shouldn't do that.
But, now, two anti-gunner columnists are applying that idea to the NRA and complaining that the NRA is bullying them by "gunsplaining."
No, I'm not making this up.
Apparently, these two guys think that knowing what you are talking about isn't important when you are talking about guns [hat tip to here for the lead]. Washington Post "journalist" Adam Weinstein wrote,
The NRA and its allies use jargon to bully gun-control supporters.

While debating the merits of various gun-control proposals, Second Amendment enthusiasts often diminish, or outright dismiss their views if they use imprecise firearms terminology.
He then said, "Like mansplaining, it's less about adding to the discourse than smothering it." Then, a guy named Zack Beauchamp from Vox tweeted,
Saying you need to understand gun terminology to have opinions on gun policy is the equivalent of saying you need to understand the biology of a heroin overdose to have an opinion on the drug war
Of course, what these anti-gun ignoramuses don't understand is that you can't have a clear discussion about a topic to actually discuss solutions if you aren't actually talking about the same thing.
Beauchamp then further muddies the waters of the discussion because, unlike heroin, guns can be used in beneficial ways such as to both scare away attackers and to stop an attacker from committing a crime such as assault or murder. Is there actually any way that heroin can be used in a beneficial manner? Not that I'm aware of.
So, you have two people who DON'T know what they are talking about complaining because people who DO know what they are talking about insisting on precision in their language so that we can actually have a discussion about the same thing.
So, yeah, I'm guilty of gunsplaining to anti-gunners, and I'm completely unapologetic about it. If they want have a discussion about guns, then I want to have a discussion instead of two people talking at each other. If they don't know what they are talking about, then we don't have any way of knowing what they really mean.
That isn't elitism. That isn't bullying. It's called knowing what you are talking about, and, when you have discussions like this, your choice of words do matter.