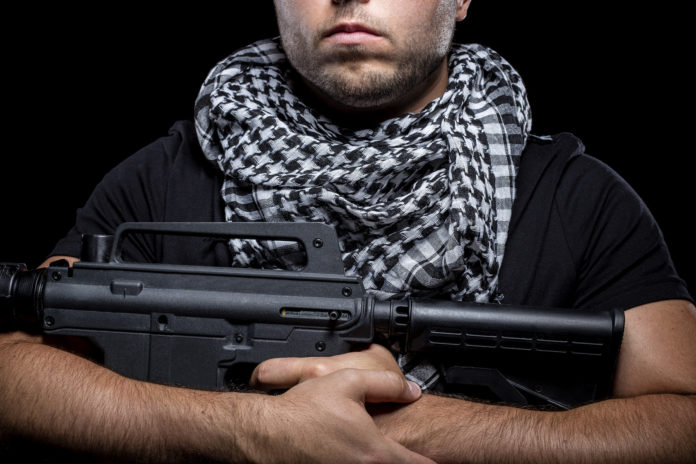 AR-15s, as you know, are incredibly popular weapons, at least partly due to their ability to be customized and modified. Whether you want to change your stock or your barrel or some other component, you have options in an AR with its modular design.
So, if you could build an AR-15 to the exact specs that you wanted to make it as customizable as possible, what would you do? Well, according to a writer going by the name of Pete, if you're one particular gun enthusiast, you "build the worlds shortest gas operated 300BLK AR." Pete gives us the details:
An innovative shooter/builder has just laid claim to what could be the the shortest 300BLK gas operated AR15 in existance. Measuring at a mere 3.75" inches, the barrel real estate is covered primarily by the gas block with just enough room for a threaded muzzle to attach a suppressor. After watching the below posted videos, the unique setup appears to function reliably with the shooters own reloaded ammunition.

For all those wondering, the builder ended up with a 0.100 gas port size. For comparison, depending on the barrel length and ammo tuning, standard gas port sizes can run from 0.086 inches with eight inch barrels and 0.12 inches for 16" barrels. On the other hand, typical 5.56 gas port sizes range from 0.069 to 0.089.
See the first test fire of this gun:
And, if that isn't short enough for you, here is a video of it without the suppressor:
Without the suppressor, that's a small enough firearm to put into a bug out bag and take with you in a hurry if you had to, and, being an AR, it's going to have enough stopping power to keep you and your family safe if, God forbid, you should have to do so.
All-in-all, it's a nice modification of a good, stable weapon, and the modification makes this weapon easier to keep on your person or in your vehicle for personal safety.