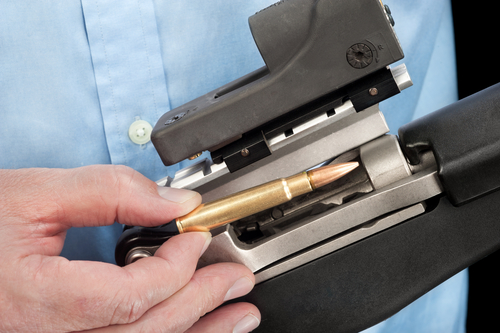 It's refreshing to see people in the education system who actually seem to have a clue about the way the world works. I know some wonderful teachers, but, let's be honest, too many people involved in education are completely out of touch with reality when it comes to guns.
But, at least at one school in Palmetto, Florida, cluelessness about guns isn't a problem for the school principal. Jessica De Leon writes,
Should an armed intruder ever get onto the campus of Manatee School for the Arts in Palmetto, they will not have fair fight on their hands. They, according to Principal Bill Jones, will be met with swift, overwhelming and deadly force by guards carrying semi-automatic rifles.

Jones isn't trying to hide the charter school's security plan. He just hopes his warning acts as a deterrent.

"If someone walks onto this campus, they're going to be shot and killed," Jones said. "We're not going to talk with them. We're not going to negotiate. We are going to put them down, as quickly as possible."
Think about how much safer students in that school will actually be (answer: much safer). And David Hogg is probably gnashing his teeth and foaming at the mouth in rage because Florida passed a law since the Parkland school shooting requiring every school in the state to have armed personnel on campus.
But Jones took the Florida law a bit further. De Leon continues:
Manatee School for the Arts, which has more leeway than regular public schools, has taken a more aggressive approach to the guardian program, hiring only military veterans with combat experience and arming them with Glock handguns and Kel-Tec RDB 17-inch semi-automatic long-guns, both which they carry at all times. The rifle is a bullpup, a configuration that allows for a shorter firearm with a long barrel, and uses .223 caliber ammunition, same as an AR-15.

"There's no guarantee that the guardian's going to be where he's needed at the time, but you do the best," Jones said. "And certainly, the long gun gives you a better range."
Jones strikes me as the kind of principal who actually gets the reality of the situation and the threat to students, unlike anti-gunners who want schools to continue to be vulnerable anti-gun zones. I know that if I lived in Palmetto, Florida, Jones's school would be where I would want my children to attend.