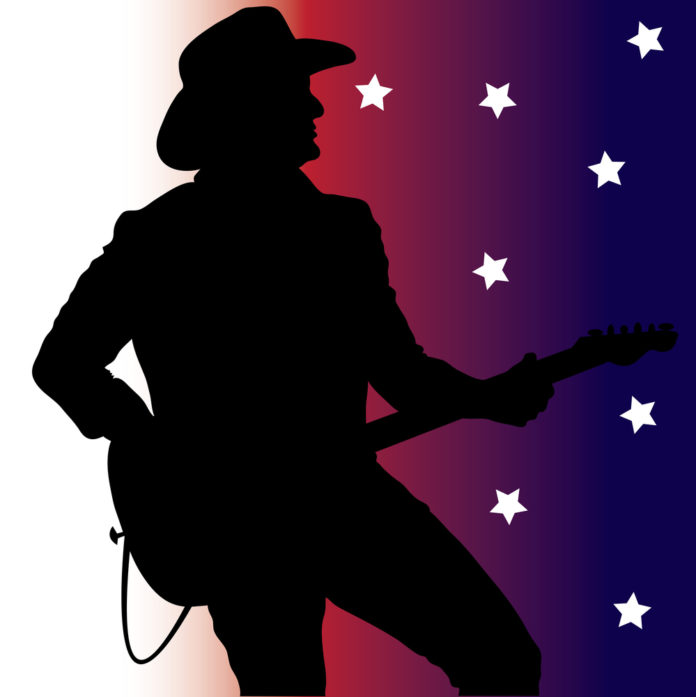 Country music has always been the music of the people. Songs about everyday life living in the country. Songs about the real world with real struggles and joy, not made-up pop music fantasies.
And because it's the music of real people who deal with real life, country music has always tended to lean towards being pro-freedom and friendly to guns.
But that seems to be changing. TasteofCountry.com recently shared a list of nineteen different country music artists and groups who have expressed some support for gun control. These artists are:
Tim McGraw and Faith Hill
Maren Morris
Tyler Hubbard (Florida Georgia Line)
Reba McEntire
Eric Church
Taylor Swift
Dierks Bentley
Lady Antebellum
Karen Fairchild and Jimi Westbrook (Little Big Town)
Brothers Osborne
Rosanne Cash
Sturgill Simpson
Margo Price
Lee Brice
Lori McKenna
Cam
Kristian Bush (Sugarland)
Jennifer Nettles
Josh Abbott Band's Caleb Keeter
There's some serious star power in that list, and, sadly, many of the people on this list talk about how they grew up with guns but that "nobody needs a semiautomatic or automatic weapon," or they talk about how we can all agree that nobody needs to be able to buy that many guns.
And, once again, we have a situation where people are mouthing off about stuff that they know nothing about. I'll grant that they may know about how to shoot a gun or about gun safety, but it's abundantly clear that these people don't understand what happens during a mass shooting or other gun violence in this country.
The fact of the matter is that most shootings, including mass shootings, don't use a bunch of different firearms. Most shootings involve one gun. Just one. Most mass shootings use one or two firearms and, occassionally, a third even when the shooter had multiple firearms on their person when committing the crime.
Stopping people from getting multiple guns does nothing to prevent the people who want to commit violence from doing exactly what they are doing now.
And banning semiautomatic weapons doesn't prevent criminals from stealing guns or buying them on the black market to still shoot people. Banning semiautomatic weapons simply prevents your average CCW permit holder from being ready to pull their firearm in self-defense when their life is on the line. If you have to load your flintlock rifle for self-defense, the criminal will have already stabbed or shot you.
So, we have a situation where people who understand gun safety think that their knowledge then applies generally to the whole gun violence issue in society, and it simply doesn't. Why? Because the issue driving gun violence isn't and has never been about a lack of gun safety (among legal owners) or the ability of people to legally buy firearms or the availability of semiautomatic weapons (fully automatic weapons are already very difficult to legally get hold of).
The issues driving gun violence is our culture's lack of respect for human life and the fact that anyone who wants to kill people with guns can find a way to get their hands on those guns. This means that gun control just makes the innocent less safe because it keeps guns out of the hands of the people who only wish to protect themselves and others.