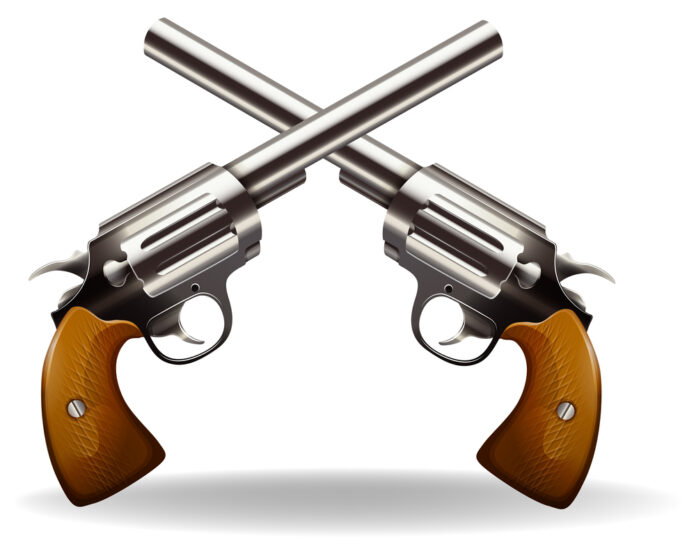 It's a sad fact of reality that you sometimes must use a "childish" medium to educate childish people about the truth on certain issues. And you have to do it that way because, sadly, many of those people seem incapable of grasping the basic logic of the opposing argument.
In this case, we're talking about gun control, of course (did you think that we'd be talking about a non-gun issue here?), and FreedomToons is the medium that we're using to educate people about guns.
It seems odd until you actually see the video, but Seamus (the creator of FreedomToons) has done a good job of fitting in a lot of information and logic into a short amount of time. Watch the video here:
Did you watch it? It's only 2:09.
Now, you may have started the video wondering where Seamus was going with his discussion about what an automatic weapon is, but the overall point of the video is in the last 39 seconds of the video.
In case you need the summary, here it is: automatic weapons get lots of media attention and attention in our culture, but they make up an incredibly tiny number of weapons out there because, in case you aren't aware of it, automatic weapons are machine guns, as in "pull the trigger and it keeps firing until you stop pulling the trigger or you run out of ammunition, whichever comes first."
Sadly, though, many people call the commonly available semiautomatic weapons (one pull of the trigger equals one bullet fired) automatic weapons. It's this kind of confusion which makes uninformed people think that an AR-15 is an automatic weapon (it's not. It's a semiautomatic weapon.).
This confusion is leading anti-gun politicians to push for gun control and confiscation (like what is happening in Virginia now) of semiautomatic weapons.
Other than the clear Constitutional issues with gun control and gun confiscation, eliminating semiautomatic weapons means, essentially, going back to only having access to bolt action and other single-shot firearms. This is a huge problem if you're the one trying to fend off a group of muggers or a gang trying to assault your family. And, as Seamus points out, since defensive use of guns occurs "between 500,000 and three million times per year, banning semiautomatic weapons would hurt far more than it could ever help."
There you have a it: a two minute video giving a solid, logical argument against gun control. Share it with your anti-gun friends.