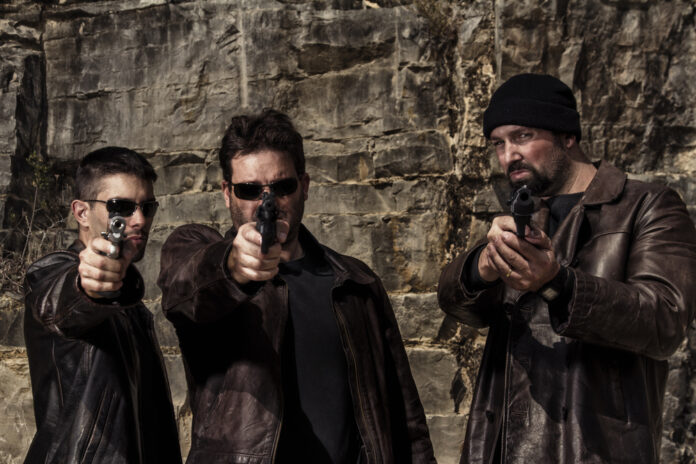 It's interesting how the mainstream media wants to publicize any mass shooting to make your average uninformed American think that mass shootings are an everyday occurrence and, by God, we better do something about guns! Never mind that mass shootings are (thankfully) a rarity.
Given their love of a "good" mass shooter story, you would think that the mainstream media would be all over a recent shooting. But they're not. In fact, you've likely not heard a single mention of this mass shooting in which seven people were injured.
Why not? Probably because it's a gun control paradise: Baltimore, Maryland (hat tip to here for the lead). Tyler Durden writes,
The latest shooting deaths in Baltimore City bring the homicide count to 336 in 2019, up from 309 last year.

With eight days and 17 hours left in 2019 (as of 7 am est. Monday) — more homicides are expected in the region that could breach the record high of 342, achieved in 2017 and 2015.

A mass shooting occurred over the weekend in Baltimore that got very little attention in the national press. Seven people were shot but no deaths. There were also three homicides, with two on Saturday and one on Sunday.

The violent weekend angered Mayor Bernard C. "Jack" Young in a Sunday afternoon statement to the press that said: "The level of violence late into this weekend is completely unacceptable."

Baltimore Police Col. Richard Worley said the gunmen in the weekend's mass shooting were "brazen" and said it is an example of the overall criminal culture in the city.

"I think it's the same thing that the commissioner [Michael Harrison] has been saying all along. The criminals are just brazen," Worley said. "This guy gets out of a car with a rifle, not even a handgun, walks up the street and just opens fire on a line of people."

Cumulative homicide trends in the city show a massive jump in violence was sparked after the 2015 riots. Homicides from 2014 to 2015 jumped 62% over the year, and ever since, have sustained over 300 homicides per year. 2015 and 2016 were record-breaking years for murders, and 2019 could be another year for new highs.
So, you have a city with strict gun control laws, and, yet, homicide rates are some of the highest levels in the city's history. Apparently, gun control is working well there, don't you think?
No, of course not. Which makes you wonder why anti-gunners can't seem to get their heads around the idea that the way to stop these kinds of "brazen" criminals is to have someone who can shoot back. Do you really think that these criminals would feel safe shooting into a crowd if they knew that anyone in that crowd could be carrying concealed at any time and shooting back?
The answer for a violence problem is to enable and even encourage law abiding citizens to be able to fight back. That means less gun control so that your average person has a better opportunity to protect themselves.
It seems obvious, doesn't it? But, then again, maybe gun control isn't really about protecting everyday citizens. That's something to think about, too.