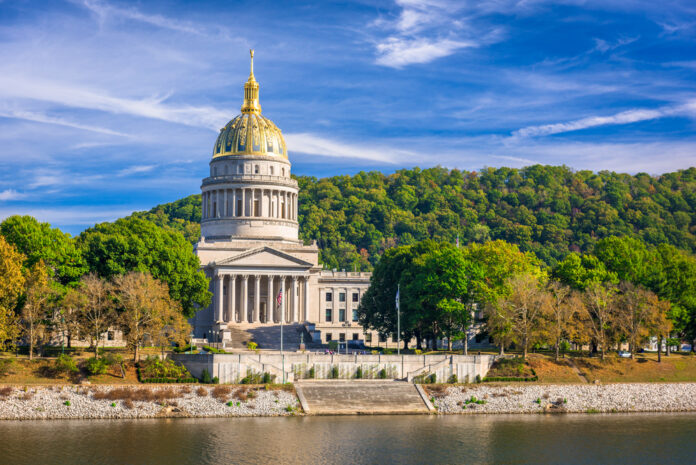 Well, here is something that you don't see everyday (well, at least not since West Virginia seceded from Virginia in 1863. Yes, during the Civil War.):
The West Virginia legislature passed a resolution to invite the gun santuary counties from Virginia to secede from Virginia and join West Virginia. No joke (hat tip to here for the lead). Chris Menahan writes,
West Virginia lawmakers introduced a resolution on Tuesday inviting Virginia's Second Amendment sanctuary counties to legally secede and "be admitted to the body politic of the State of West Virginia."

House Concurrent Resolution 8 reads:

Whereas, Article VI, Section 11 of The Constitution of the State of West Virginia explicitly permits additional territory to be admitted into, and become part of this state, with the consent of the Legislature and of a majority of the qualified voters of the state; and

Whereas, In a spirit of conciliation, the Legislature of West Virginia hereby extends an invitation to our fellow Virginians who wish to do so, to join us in our noble experiment of 156 years of separation from the government at Richmond; and, we extend an invitation to any constituent county or city of the Commonwealth of Virginia to be admitted to the body politic of the State of West Virginia, under the conditions set forth in our state Constitution, specifically, with the consent of a majority of the voters of such county or city voting upon such proposition; and we hereby covenant that their many grievances shall be addressed, and, we further covenant with them that their firearms rights shall be protected to the fullest extent possible under our Federal and State Constitution.
That's a nice sentiment. The problem with the West Virginia resolution is that the very next paragraph of the resolution says that the gun rights sanctuaries in Virginia need permission from the Virginia State Legislature to secede from Virginia and join West Virginia, and we know that that isn't going to happen.
Why won't it happen? Because anti-gunners are micromanagers who can't stomach the idea that someone else may live their life unmolested by the anti-gunners' demands for compliance, no matter how unreasonable.
It's this anti-liberty micromanaging attitude that started the #VAGunRightsRebellion in the first place.