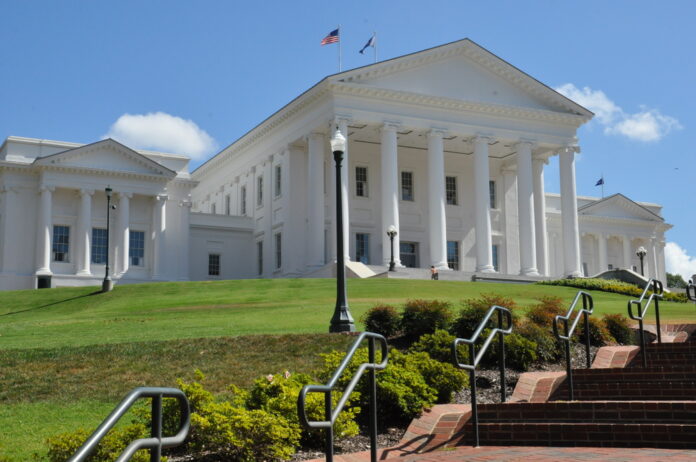 If you've been keeping up with the nonsense happening in Virginia right now with Virginia Governor Ralph Northam (a Michael Bloomberg crony) and a bunch of other anti-gunners trying to shove gun control down the throats of everyday people, then you might the expect the situation to only be bad news.
It's a valid concern. There has certainly been a lot of bad news on that front lately with the Virginia House, for example, passing a bill that bans guns, silencers, and other things in one swoop.
It's insanity.
Fortunately, though, there may be some good news about this next election that, if true, could give Virginia gun owners some much deserved relief. Laura Vozzella writes,
State Sen. Amanda Chase, a suburban Republican known for embracing President Trump and wearing a .38 Special on her hip, will have a "huge" announcement Monday — feeding speculation that she will run for governor next year.

"I have an announcement to make . . . at the Capitol that you won't want to miss," Chase (Chesterfield) says in a video posted Friday afternoon on Facebook. "You know I am tired of the failed leadership here in the General Assembly and I feel like Virginians expect and deserve better."

Reached by phone, Chase and her strategist, Philip Search, declined to elaborate.

After winning a second Senate term last year, Chase, 50, said she planned to run for governor in 2025.

But she has decided not to wait, according to conservative radio host John Fredericks, who said Chase told him she plans to run for governor in November 2021.

"She told me five minutes ago," Fredericks, who was Trump's 2016 Virginia campaign chairman, said shortly after the Facebook post appeared.

Chase declined to comment on Fredericks's account.
A lady who proudly open carries a .38? Now, that is someone that I can see everyday Virginians getting behind, especially after the foolishness from Northam and company.
We'll see what happens, but I would say that Chase's decision to run in the 2021 election instead of the 2025 election is a result of the #VAGunRightsRebellion rising up to take on the anti-gun nonsense in Richmond.