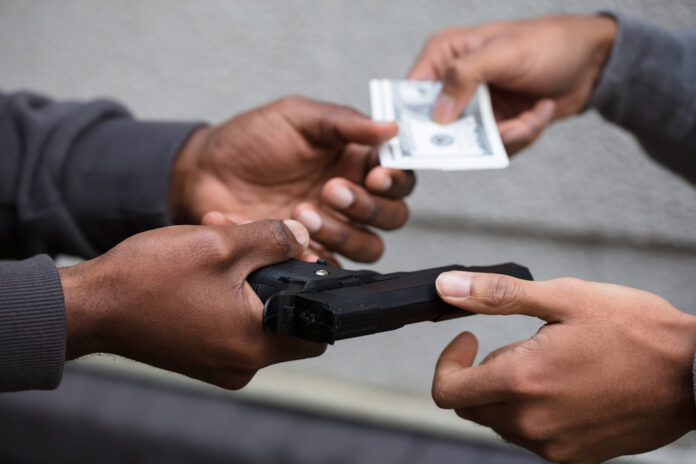 Well, Michael Bloomberg and his pet toady in Virginia, Governor Ralph Northam, got a win under their belt this week. Yes, the Virginia legislature passed a law to mandate background checks on ALL firearm purchases, and there is little doubt that Northam is going to sign this one into law.
It's amazing the foolishness that these people keep pushing for. Tal Axelrod gives us the infuriating details:
The Virginia state legislature voted Saturday to mandate criminal background checks on all gun purchases in the chamber's latest effort to tackle gun control.

The measure passed both the Senate and the General Assembly and is poised to be reviewed by Gov. Ralph Northam (D) for signature. The legislature also passed a measure Saturday limiting anyone who does not have a concealed carry permit to one handgun purchase a month.

The state House passed the background check legislation by a 51-45 vote Thursday. The bill passed the state Senate by a 23-16 vote Saturday.ADVERTISEMENT

The two bills are part of a larger package Northam has backed. Of the eight measures, seven were passed by the state Senate, which killed a ban on the sale of assault weapons and ownership of high-capacity magazines.
Of course, anti-gunners were ecstatic about passing this legislation. Axelrod continues,
"I am so proud to finally see the passage of so many great bills this session that are going to save lives and protect Virginians throughout our commonwealth," Del. Hala Ayala said in a statement.

"We promised to make Virginia safer from the senseless gun violence that has ravaged our communities. Promise kept," added Eileen Filler-Corn, the Speaker of the Virginia state House.
Being proud of passing this legislation is like being proud of your puppy for pooping in your kitchen when you wanted him to poop in your backyard. And safer? This is going to do absolutely nothing to make anyone safer. Anyone who has studied the historical effects of gun control in context of overall levels of violence knows this.
But don't confuse anti-gun politicians with logic, facts, and common sense. They don't have any of those.
So, it looks like the #VAGunRightsRebellion is going to have some court cases to file to get these ridiculous laws overturned and to keep their 2nd Amendment rights.