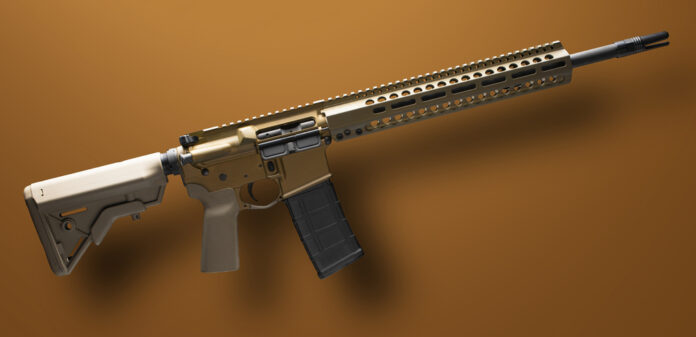 I have to tell you: I love seeing stories like this, stories in which people who once believed the lie about gun ownership that says that guns are responsible for violence but, then, find out the truth and turn to the side of sanity. Of course, the side of sanity is the side of responsible gun ownership.
It's especially gratifying to me to see someone who anti-gunners typically relied on for votes now oppose those anti-gun policies and politicians. I think that all anti-gun politicians should be shut down so that they pass none of their crazy legislation and so that they get voted out of office. Stories like this get us one step closer to that outcome.
So, what person of a traditionally Democratic constituency is now pro-gun? Lois Beckett gives us the details (hat tip to here for the lead):
When he signed up for a Zoom gun safety session, one new gun owner, a 40-year-old tech company worker from San Jose, said he expected he would be chatting with "some hillbilly NRA guy".

"Is he even going to be nice to me?" the tech worker, who is black, wondered.

Instead he got Rossi, who works in the same industry and lives in the same town.

Just a few years ago, the new gun owner, who asked that his name not be used, said he was someone who had believed that AR-15s should be banned.

In early March, as concerns about coronavirus grew, his company told employees not to worry, that "the government has it under control, there's going to be a vaccine." Then he went to grocery store, "and there was nothing" so he had to go to his parent's house to get toilet paper.

He starting thinking about stories of civil unrest during the Los Angeles riots or Hurricane Katrina and said he worried about desperate people, hungry people, who might see homes in his nice San Jose neighborhood as soft targets.

"People take from those who have," he said. How likely was it that he would ever be a target? "One in a million," he said. "I consider it an extreme impossibility. But why not be prepared?"

In mid-March he went to buy self-defense weapons: a handgun and, because shotguns were sold out, an AR-15, which retails for about $1,000.

The new gun owner's parents were appalled, and worried about the safety of his young children, ages three and one. His mother tried to get his brother to intervene. Instead, his brother bought himself three guns and thousands of rounds of ammunition.

The new gun buyer said the Zoom session was part of his attempt to be responsible. Rossi, hefting his own high-end AR-15, recapped the principles of gun safety: always keep the weapon's muzzle pointed in a safe direction. Keep your finger off the trigger until you're ready to fire. Be aware of what might be behind the target you're shooting at. Treat every gun as if it's loaded.

They did some troubleshooting: what should he do if an ammunition round got jammed inside his gun? How long would his military-surplus ammo be usable?

Ammo didn't go bad, Rossi said. He was still "shooting shit" from the second world war and "surplus from the Korean war".

While "white Americans tend to be more vocal about their gun ownership", the new owner said, being a black gun owner didn't feel special.

But it came with different concerns. He was more afraid a police officer might shoot him than that someone else might attack him on the street; he would "never" carry a gun in public.

If he ever had to call the police to his home, he said, he would emphasize: "The black guy with the gun is the homeowner."

Owning guns had already shifted some of his political opinions. He said he still supported limits on larger-capacity ammunition magazines. But when he bought his guns, he said, he had to wait 10 days to get them. "That was an eternity to me," he said. "Are these really common sense gun laws?"

Rossi was encouraged to hear this, and said he'd try to persuade the new gun owner about why he actually needed larger-capacity magazines next. The two men made a plan to go shooting in person as soon as possible.
Good for this African-American gentleman for having the courage to do the right thing for his family even though his parents and those who hold his former political convictions didn't understand. That takes guts to go against the grain of those around you, and I applaud him for that.
And I hope that he takes the next step and becomes an evangelist to bring even more traditionally Democratic voters into the gun rights movement. Because all Americans deserve the right to defend themselves.