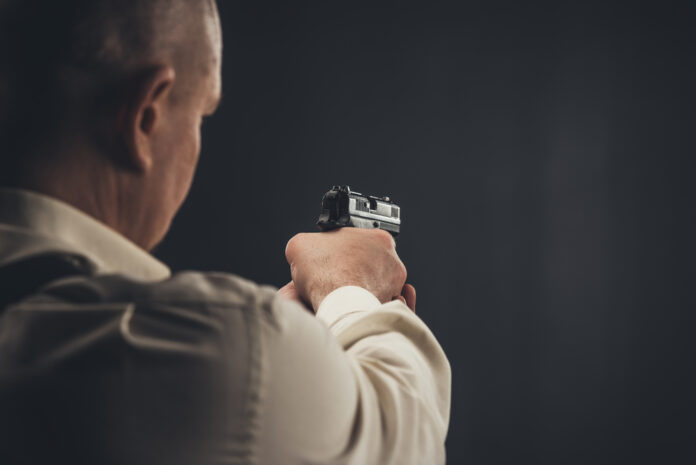 We can have a long discussion about why a group of African-Americans in the U.S. felt the need to put together their own pro-gun organization, and we probably should have that conversation. But you have to ask why a well-known media outlet felt the need to specifically call the organization "The NRA for Black People" (hat tip to here for the lead).
Think about it. Why bother to compare this group to the NRA? Probably because, like the overwhelming majority of the mainstream media, they assume that all gun owners are alike (as in fervent NRA members) and that being black is somehow incompatible with being an NRA member.
Aside from the implied accusation of racism toward NRA members (which is insulting), this idea is simple ridiculous. As if the NRA would reject people for their DNA.
But, regardless of the reason why this specifically African-American pro-gun organization was started, the media are seeking to position them as the "alternative" to the NRA in the public's thinking. Lea Scruggs writes,
The National Rifle Association has shaped gun policy in America for generations, but another lesser-known gun group is hoping to also shape the narrative around gun ownership. The National African American Gun Association is the largest minority gun group in the country.

But why join NAAGA when the NRA has been around for so much longer?

"This is America, right?" says Colin Mapp, Atlanta chapter president.ADVERTISEMENT

"And why shouldn't we create an organization that we're prideful of?" he said. "We don't care what anyone thinks. It's not about them. It's about us."
Scruggs goes on to mention that the NAAGA now has 75 chapters in the U.S. and 34,000 members.
Those are respectable numbers.
But what are their attitudes about gun ownership? Scruggs continues,
"Good people should have a fighting chance to defend themselves. And if they want our assistance in that process, we're here for them," Phil Smith, NAAGA's president, told VICE News, "I'd rather have a good guy with a gun than a good guy without a gun."
In other words, they NAAGA members want to own guns for the same reasons that the overwhelming majority of people own guns: to protect their loved ones and themselves.
Good for them. We hope that they continue to reach more and more people with the gospel of responsible gun ownership.