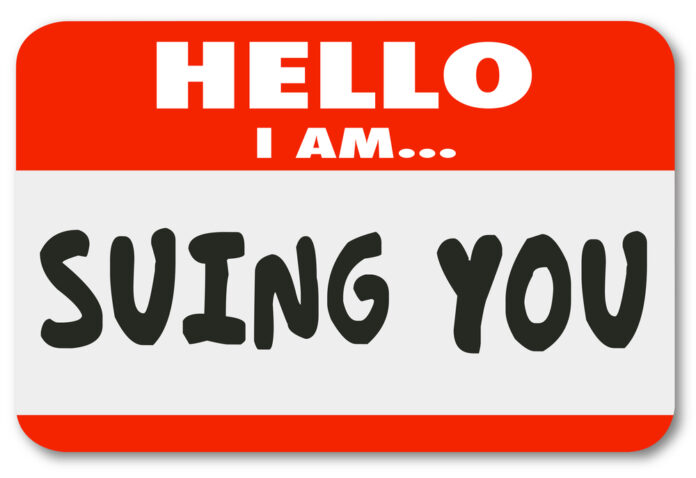 Anti-gunners hate the National Rifle Association. Whether accurate or not, anti-gunners in the media, anti-gunner politicians, and anti-gunners in the general populace think that the NRA is the source of all of their "problems" in not being able to shove gun control down our collective throats.
So, the (anti-gun) Attorney General of the State of New York has decided to sue the NRA in an attempt to dissolve the organization. Dave Workman writes,
New York Attorney General Letitia James on Thursday filed a civil lawsuit in New York Supreme Court, seeking to dissolve the National Rifle Association.

The move comes at a time when NRA is fully involved in the 2020 election process and will be interpreted by many as an effort to cripple the organization and reduce its political influence at a critical moment.

At the same time, the District of Columbia filed a separate lawsuit, naming the NRA and the NRA Foundation as defendants. This action was filed by Karl A. Racine, attorney general for the District of Columbia.

Fox News reported the NRA immediately responded with a countersuit against James, insisting the organization is following New York's not-for-profit law. The NRA lawsuit asserts James is "targeting the organization for its political positions, violating its free speech rights," Fox News said.
It's a mess.
Also, the New York State lawsuit also names specific NRA officers in the suit. Workman continues,
The 169-page New York lawsuit alleges that longtime NRA Executive Vice President Wayne LaPierre "has exploited the organization for his financial benefit, and the benefit of a close circle of NRA staff, board members, and vendors." NRA is incorporated in the State of New York.

In addition to LaPierre and the NRA, the lawsuit names former NRA Treasurer Wilson "Woody" Phillips, Chief of Staff and the Executive Vice President of Operations Joshua Powell and General Counsel John Frazer as defendants.
Of course, it comes as no surprise that these lawsuits are happening in an election year as we're gearing up for the campaigns leading to the November election. Frankly, it's obvious that these lawsuits are weaponizing state attorney general's offices for political purposes.
It's rotten to the core, but we'll have to see if the NRA survives this fight on top of the infighting that they've experienced over the past couple of years.