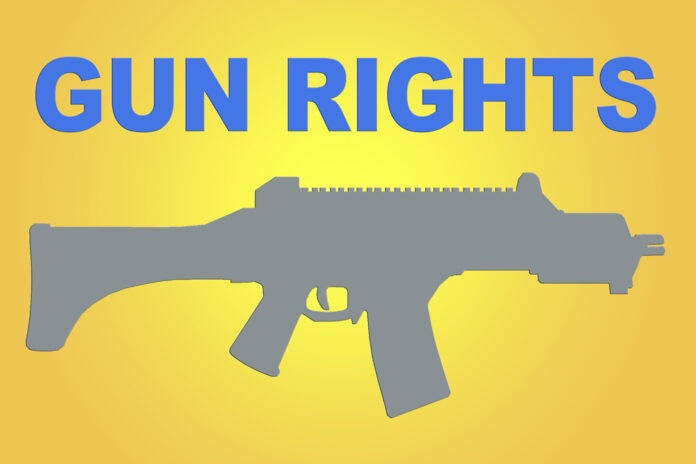 Hypocrisy is rampant in Washington, D.C. You already knew this, but you might not be aware of some of the specific ways that it plays out.
For example, like people who work for many large companies, Federal employees can choose to have a portion of their paycheck go toward specific causes that they support through donating to non-profits. But, now, Democrats, who are almost universally anti-gun, are trying to prevent Federal employees from being able to use their contributions through their workplace donations from supporting Second Amendment rights. Alex Gangitano writes,
Sen. Bob Menendez (D-N.J.) led a group of Democratic senators to call for the National Rifle Association (NRA) Foundation to be immediately removed from the list of charities eligible to solicit and receive contributions from federal employees on Friday.

Twelve senators, including Senate Minority Leader Charles Schumer (D-N.Y.), wrote a letter to the head of the Office of Personnel Management (OPM), Michael Rigas, requesting the NRA Foundation be removed during the Combined Federal Campaign's (CFC) annual fundraising drive, set to begin Sept. 21.

The letter follows the lawsuit from the New York attorney general seeking to dissolve the powerful pro-gun interest group announced last month.
Gangitano also noted that House Democrats called on the IRS to scrutinize the NRA and NRA Foundation to call into question their tax exempt status. Sounds like another attempt to use the IRS to target politically conservative organizations as happened so often during the Obama administration.
But, I suppose that we shouldn't be too surprised at this. After all, those "senators noted that, from 2014 to 2018, the CFC raised more than $488,000 for the NRA Foundation."
Half a million dollars going toward an organization which promotes Second Amendment rights? Can't have that from people who only want guns for their bodyguards and not for anyone else. So, yes, it's just the normal hypocrisy that you see from anti-gun politicians everyday.