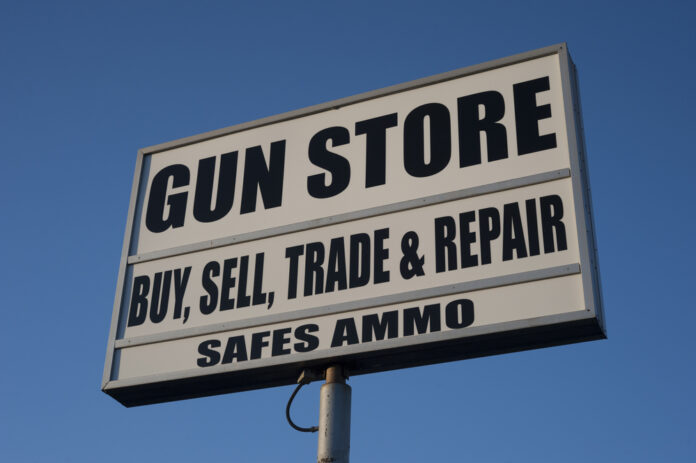 It used to be, in the good old days before Comrades Biden and Harris took office, that anti-gunner politicians settled for trying to regulate the Second Amendment out of existing via state background checks and limitations on who could buy firearms.
Now, though, those politicians and their bureaucrat friends are taking a whole new tactic to, basically, make it difficult, if not impossible for firearm manufacturers, retailers, and other firearm-related businesses to do business. This would have the effect of forcing those companies to shut down without those anti-gunners having to fight another battle in court to directly strip Second Amendment rights from Americans.
The effect would be the same, though. Chris Eger writes,
A federal banking regulator has now pumped the brakes on a planned rule that would have ended discrimination against firearm-related companies seeking financial services.

The Office of the Comptroller of the Currency, an independent bureau of the U.S. Treasury Department, last year had proposed a regulation to ensure that banks and savings associations offer and provide fair access to services. The change came after some banks had reportedly denied financial services to specific industries following calls for boycotts. The OCC specifically mentioned in their reasoning behind the regulation that "Makers of shotguns and hunting rifles have reportedly been debanked in recent years."

Instead, the OCC's new fair access regulations simply stated that banks should "conduct risk assessments of individual customers, rather than make broad-based decisions affecting whole categories or classes of customers, when providing access to services, capital, and credit."

While backed by the firearms industry and others, with the change in management in the White House last month, the new reg has been put on ice [for review by the new Comptroller].
It doesn't take a genius to realize that this is simply a backdoor way to implement gun control without having to actually pass a law, and with a Biden-appointed Comptroller, you don't have to guess what that person will do. They'll kill any kind of fair dealings with firearms-related businesses.
It's unconstitutional and should be shot down, but with nutcases running the Federal government right now, this looks like one that will need to be tackled on a state-by-state basis.