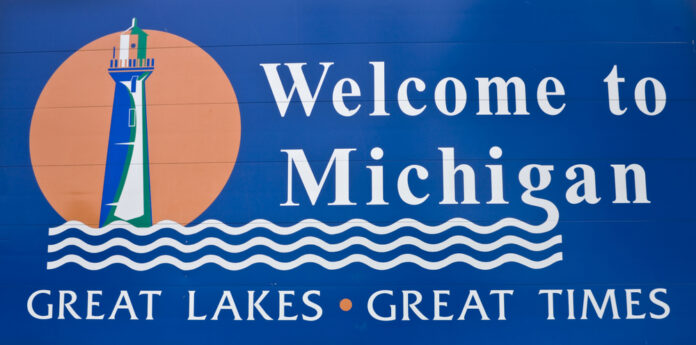 One thing that I'll say about members of a certain political party: they're brazen and bold about their willingness to use political connections to help themselves personally.
Too bad for one Michigan state Representative that it didn't work for him. But he sure gave it his fighting best to get out of this mess. Jack Phillips writes,
Michigan state Rep. Jewell Jones was charged with a DUI, resisting arrest, and weapons charges earlier this month. But newly released dashcam footage shows Jones, a Democrat, being arrested after he allegedly drunkenly crashed his vehicle and arguing with police.

Jones allegedly taunted the officers who were arresting him on Interstate 96 in Fowlerville, which is about 65 miles outside of Detroit. Officers said they found the lawmaker's SUV with the vanity plate "ELECTED" in a ditch.

"I'm telling you if you do, it's not going to be good for you. I run y'all budget bro," Jones allegedly told the arresting officers, according to a police report.

"You pulled me over and I'm not doing [expletive]," Jones can be heard saying on the video, adding that "y'all don't know who y'all dealing with, bro."

"I can give you my address. You can drop me off at the crib," he also appeared to tell the officer, according to the footage. "You can drop me off at the station. I don't give a [expletive], bro. You just let me know what you wanna do."

Troopers said Jones had no idea where he was and claimed he was going to call Gov. Gretchen Whitmer as he struggled with them, according to the police report.
In case you didn't realize how incredibly drunk Jones was when this happened, Phillips also notes, "Authorities said that Jones had a blood-alcohol content of 0.19 percent, which is more than twice the legal limit to drive."
Yeah, that's pretty drunk. Apparently this guy is high on both power and on alcohol. Let's hope that he doesn't vote while intoxicated, too, or he'll vote more foolishly than he appears to already be inclined to do.