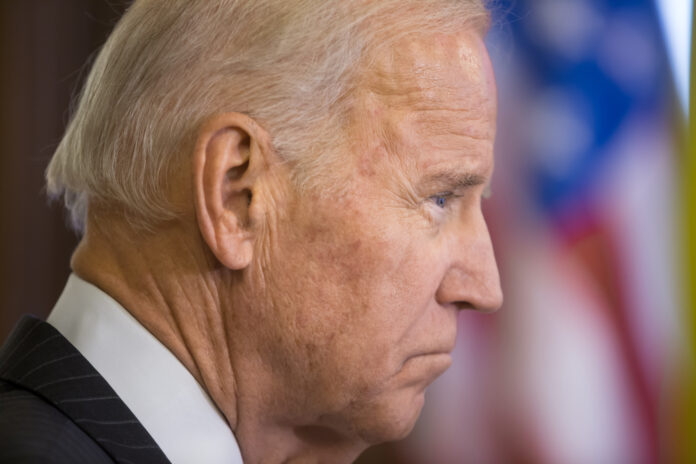 Contrary to what you hear from the mainstream media, there are a lot of people who are not happy with Joe Biden as President. They find him dishonest and find what he's done so far while in office to be dispicable.
Many of those same people are frustrated with the Republican Party for not putting up as much of a fight against Biden as they would have liked.
But it looks like things may be about to change (hat tip to here for the lead). Beth Baumann writes,
Two dozen Republican members of Congress on Monday sent a letter to President Joe Biden's Bureau of Alcohol, Tobacco, Firearms, and Explosives (ATF) nominee David Chipman, asking him, if confirmed, to investigate Hunter Biden for allegedly lying on a 4473 form, a document used to conduct background checks while purchasing a firearm.

Politico first reported that Hunter Biden answered 'no' to the question about drug use on the Firearms Transaction Record for a gun back in October of 2018. "Many Americans are rightfully alarmed by these reports considering Mr. Biden's history of drug use," the letter, first obtained by the Daily Caller, states. "In the past, the Biden family has been open about Mr. Biden's struggle with substance abuse, and Navy records indicate his discharge from service following a positive drug test. Since lying on a background check form is a felony, this allegation merits investigation."

Earlier this month, Hunter Biden admitted in an interview with CBS News' Tracy Smith that he took drugs and drank vodka during the peak of his addiction, to the point where he found himself on his "hands and knees picking through rugs smoking anything that resembled crack cocaine."

Section 21.e. of the 4473 form asks about drug use, something that would automatically disqualify Hunter from legally obtaining a firearm.
Look, I'm not going to criticize Hunter Biden for addiction problems. They're horrible and an untold number of people have had to deal with them. But lying on an ATF background check form? Yes, that's a problem, and he shouldn't be treated any different than you or me if we had committed that crime, regardless of who is father is.
Could this be the beginning of the unraveling of the Biden family criminal empire? Let's hope so.