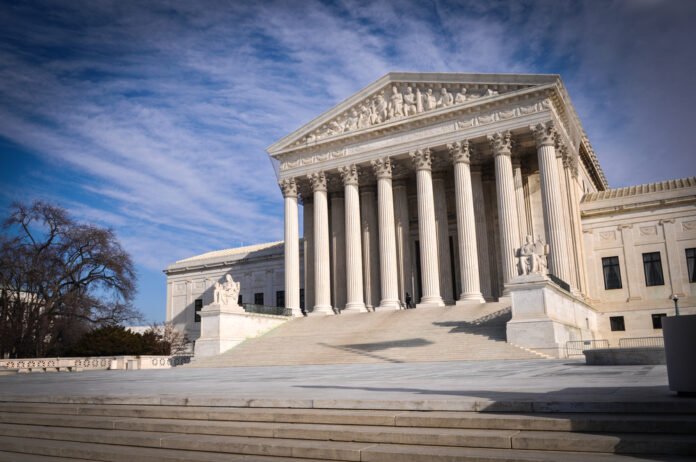 Constitutionalists and liberty-loving people in the U.S. have been repeatedly disappointed by the U.S. Supreme Court. While the court, supposedly, has a "conservative majority," several of the "conservative" justices have decided cases in very unconstitutional and unconservative ways.
But a new decision by the court may indicate that we're finally seeing a reversal of that trend and that we're actually seeing the court doing their jobs. Matthew Vadum writes,
The Supreme Court unanimously rejected Biden administration arguments in a case from Rhode Island that police should be allowed to enter homes without a warrant to seize handguns.

The ruling in the case, Caniglia v. Strom, court file 20-157, came May 17.

Erich Pratt, Senior Vice President of Gun Owners of America and the affiliated Gun Owners Foundation, praised the new decision.

"The Supreme Court today smacked down the hopes of gun grabbers across the nation," Pratt said.

"The Michael Bloombergs of the world would have loved to see the Supreme Court grant police the authority to confiscate firearms without a warrant. But the Supreme Court unanimously ruled that the Fourth Amendment protections in the Bill of Rights protect gun owners from such invasions into their homes."
This decision is good news. It means the the court is taking the Fourth Amendment seriously (which they should). Now, in case you aren't familiar with the Fourth Amendmend, here it is:
The right of the people to be secure in their persons, houses, papers, and effects, against unreasonable searches and seizures, shall not be violated, and no Warrants shall issue, but upon probable cause, supported by Oath or affirmation, and particularly describing the place to be searched, and the persons or things to be seized.
So, this ruling is a huge boost to protecting the right of Americans to be left alone by their government, but because this ruling specifically prohibits the government for searching your home for hand guns without a warrant, this is also a huge boost to Second Amendment rights.
This is the kind of thing that we've been expecting to see since Kavanaugh and Barrett were appointed to the court. Let's hope that it continues.