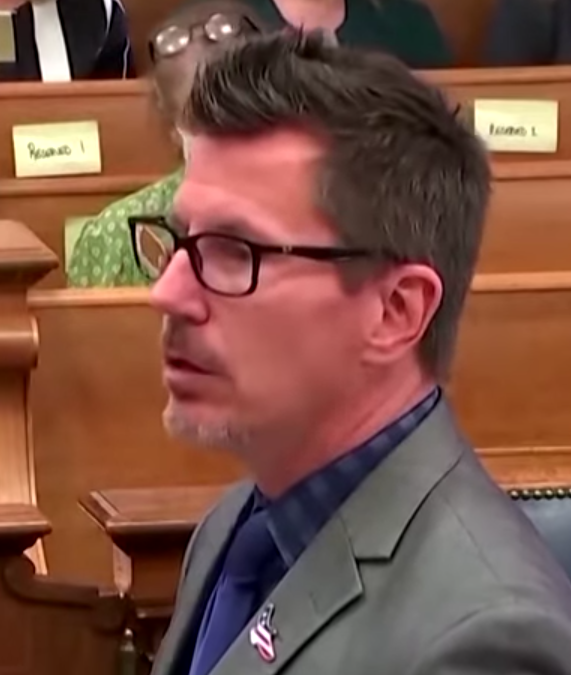 You would think that someone who is trying to prosecute another person for being unsafe with a firearm would have the presence of mind to make sure that they aren't endangering anyone else with a gun, either.
Then, again, if you're talking about Thomas Binger, prosecutor in the Kyle Rittenhouse political witch hunt… er… murder trial, you would be mistaken.
See, Binger clearly doesn't know the four basic laws of gun safety. Here's a refresher, in case anyone reading this is new to firearms:
Treat every gun as loaded.
Never point a gun at anyone or anything that you're not willing to kill or destroy.
Keep your finger off of the trigger until your sites are on target, and you're ready to fire (at someone or something that you're willing to kill or destroy, of course).
Be aware of both what is around and what is behind your target (and take that into consideration before firing).
So, Binger, who is trying to convince a jury that Rittenhouse acted in an unsafe manner (other than, of course, acting in justified self-defense), proceeded to take a rifle in the court room and violate at least three of the four basic laws of gun safety (to be fair, he may have been aware of what was around and behind his target) (hat tip to here for the lead).
Here's one tweet about Binger's idiotic actions in the court room:
Now, maybe you're a doubting Thomas and you need to see it to believe it. If that's you, here is a tweet with a picture of this danger:
You'll notice his finger on the trigger.
And here is, yet, another tweet with a picture that also shows Binger pointing the firearm at the jury:
So, clowns like Binger want to ban guns and punish legal gun owners when Rittenhouse only fired in what appears to clearly be self-defense, and Binger, who was not even remotely in danger, pulls what could have been another ugly Alec Baldwin incident.
Totally unacceptable.
People like Binger are exactly why legal gun owners don't trust anything that anti-gun politicians say about gun safety. Anti-gun politicians clearly don't know anything about the subject.