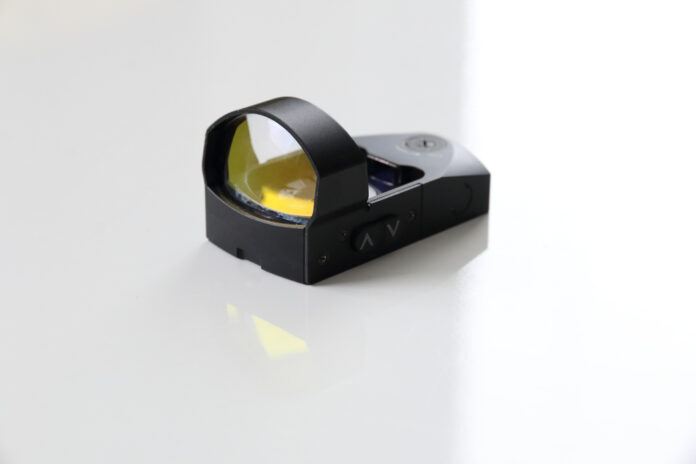 There's no question that red dot optics on pistols (especially concealed carry size firearms) is all the rage, and (in many people's eyes) with good reason. After all, red dots can improve shooting accuracy, and that's something that we all want. Because if you have to pull the trigger, you want to be as absolutely sure as possible that you'll only hit what you're aiming at.
But like so many other subjects, deciding to get a red dot for your pistol isn't just a simple thing to consider, and there are multiple factors that you will want to think about.
Fortunately, J. Scott Rupp has some thoughts on this subject that are worth thinking through.
First is the question: Should you even use a red dot for your pistol? Rupp writes, "If you're willing to train regularly, a red dot is superior. If you're not, maybe stick with iron sights." And he's got a point. Because it can take some getting used to to as far as learning how to always draw and aim so that you get the image of the dot in your field of vision. If you're not willing to take the time to learn to habitually do that, a red dot may not be something that helps you. If you are willing to do the training, though, a red dot can certainly help your accuracy.
If you decide that you want a red dot for your pistol, Ruff also mentions that you should take a few other things into consideration such as what type of of sight to get. While reflex style sites are, by far, the more popular types for handguns because they tend to be smaller and lighter, enclosed sights (which look more like the sights that you normally see on rifles) can be more rugged and can keep the sight's lens cleaner.
Other considerations, if you've already decided to get a sight, are what size dot for your sight (yes, they come in different sizes. Too small may be harder to see, too big may obscure what you're aiming at when looking through the sight), power sources (such as can you replace the battery without removing the sight from your pistol, does it have automatic off, etc.), and what red dots will fit on your pistol (yes, there are different "footprints" that will fit certain pistols but not others).
So, if you're considering getting a red dot sight for your pistol, it may be wise to take all five of these factors into consideration before making your purchase decision.