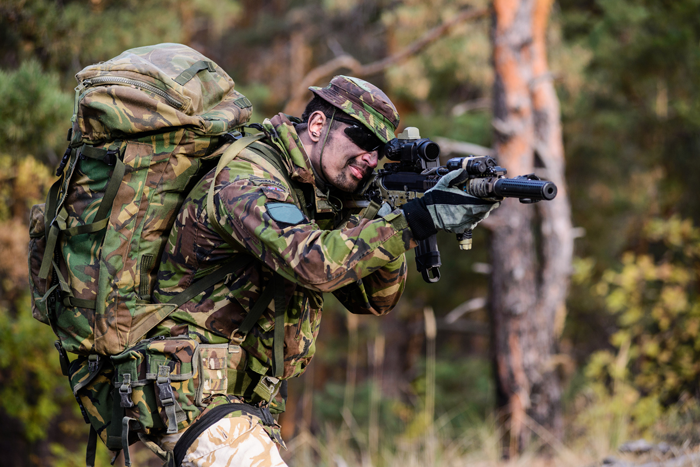 Are you fit enough to save your own life?
I was thinking the other day as to what are important measures of "Survival Fitness" …
Obviously, the first major benefit is longevity. If you hope to be prepared then it starts with at least being healthy.
Heart disease remains the leading cause of death in the United States, taking the life of 1 of every 4 people.
It makes sense that if you want to be prepared, if you want to be a survivalist — then number one on the list is not to die of heart disease.
In short, get in shape. Take fitness seriously.
How strong should you be? How much endurance should you have?
Luckily, there have been a few simple standards around since at least the 1920's. Do you measure up?
The 5 "Standards" Of Survival Fitness, AKA, Saving Your Own Life
Back in the 1920's there was an old-time strongman named Earle Liederman that sold his books and pamphlets through mail order.
In his 1926 book Endurance, he said every man should be strong enough to save his own life. He said …
"Every man should be able to save his own life. He should be able to swim far enough, run fast and long enough to save his life in case of emergency and necessity. He also should be able to chin himself a reasonable number of times, as well as to dip a number of times, and he should be able to jump a reasonable height and distance."
Then he basically gave 5 standards. They are:
*** Swim at least half a mile or more.
*** Run at top speed two hundred yards or more.
*** Jump over obstacles higher than your waist.
*** Pull your body upward by the strength of your arms, until your chin touches your hands, at least fifteen to twenty times.
*** Dip between parallel bars or between two chairs at least twenty-five times or more.
Now, it's been a while since I've swam anything approaching a half mile, but I do know that swimming is exhausting. I can definitely do the running, jumping, pullups and dips though.
How about you?
I Can't Guarantee You Won't Die Of Heart Disease, But …
You know what's cool about those standards?
If you can achieve them you will probably never die from Heart Disease. You will also be in better shape than most of the population. Being able to do pullups/chinups and dips almost requires you to lose fat to make yourself lighter (and you'll probably build precious muscle).
For the Prepared Gun Owner, especially those of you that have a bunch of Bug Out Bags and plan to actually do that — bug out — then I think you also need to think about another crucial fitness standard.
Ruck Marching Standards If You Have a "Bug Out Bag" …
I know a LOT of people have bug out bags. They plan to "bug out" and hit the road/country and get away from any natural or man made disaster. To hump it to safety if there's a crisis.
How much does your bug out bag weigh? Can you actually hump that thing for miles and miles?
The ARMY Standard for a 12 mile tactical foot march is as follows:
TASK: Perform 12-mile tactical foot march.
TEST CONDITIONS: Given the following equipment to carry at a minimum. Units may add to this load IAW unit SOP but may not delete any of the items listed:
> Pistol belt with suspenders.
> Ammunition pouches (2) with M16 magazines (6).
> Canteens with water (2), canteen covers (2).
> Canteen cup (1).
> First-aid packet and case.
> Poncho.
> Kevlar helmet or steel helmet.
> Bayonet and scabbard.
> Protective mask and carrier.
> M16 series rifle or an M4 carbine, with sling and magazine inserted.
> Rucksack with load weighing a minimum of 35 pounds.
NOTE: Based on unit issue, this could be a medium or large rucksack.
TEST STANDARDS: Complete the 12-mile tactical foot march within three hours.
That is a 15 minute mile ruck march/walk with a 35 pound ruck sack in full "battle rattle" kit while carrying your AR-15 and 6 magazines. That's a bit of weight …
That's the ARMY standard. If you have a bug out bag does it weigh more or less than 35 pounds? Can you do 15-minute miles with it? For how many miles? 2? 4? 8? 12?
Something to think about if you're entertaining the idea of "bugging out".
I'm interested to hear your thoughts. What type of fitness plan do you follow now? Can you meet the 5 standards to save your own life? Do you have a bug out bag? If so, can you meet the ARMY foot march minimum standards?