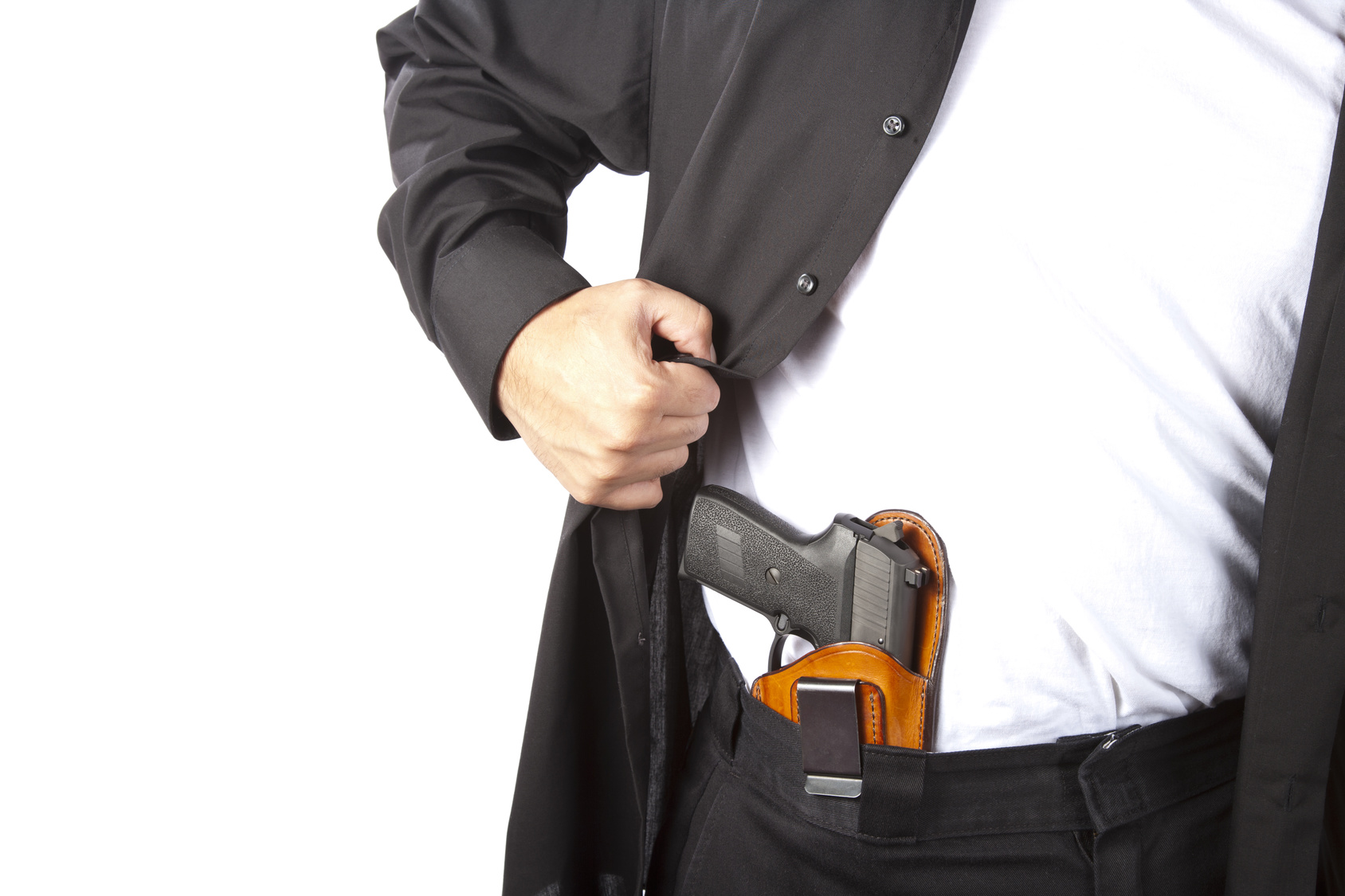 Having a comfortable, easily accessible holster is arguably the most important part of carrying a handgun. Granted, the choice of handgun itself is important, but it won't matter much if you can't get your hand on the gun and point it quickly at your target when needed. And that's exactly what a good holster enables you to do.
Furthermore, leather simply isn't the ideal material for an effective holster. It might look pretty and be soft to the touch, but there are several reasons why you should look elsewhere for a holster material.
Off the Grid News tackles this controversial topic:

When it comes to gun holsters and magazine pouches, leather has ruled supreme as the material of choice for over two centuries.
Leather has much to offer when it comes to securely storing firearms and their accessories; not only is leather tough, water resistant, abrasion resistant and easily worked, but it is also beautiful to look at. Leather is cheap and available, and comes from a variety of sources – leather is not synonymous with cow hide, either. Some of the finest holsters out there are made from horsehide, among other things.
All that being said, leather does have some downsides where it pertains to firearms. The tanning chemical residue within the leather sometimes wreaks havoc on blued gunmetal, which is why it's strongly advised to not leave blued guns within their holsters for extended periods of time. Also, leather most definitely needs a break in period before the holster will be any use at all. Inexperienced shooters will often return brand new leather holsters, claiming they are a size too small when in fact an ultra tight holster is the proper starting point for the gun. Quite simply, the leather needs to stretch over repeated use so that it fits the gun properly.
Leather and its associated issues is one of the main reasons why Kydex is so popular today as a holster material. Kydex, in case you haven't heard of it, is a synthetic acrylic polyvinyl chloride material (PVC). It's a material that's a hybrid of acrylic and PVC – on the one hand, it is very hard and abrasion resistant, and on the other hand, it isn't brittle like PVC and has excellent chemical resistance.
To your hand, Kydex will feel like a hard plastic with a curiously rough surface; mostly, it has a light gray appearance.
Kydex is a fantastic material for both knife and gun holsters as well as accessories like magazine pouches. It's thermo-molded, which means that it starts life as a flat sheet and then is heated over a mold, where it assumes its final shape. While it's never going to be as drop dead gorgeous as leather, Kydex does have some important benefits:
Kydex is thermo molded over an ultra precise mold, which means that when you get your new Kydex holster, it will fit your firearm precisely, with no slop or slack.
There is no break-in period with Kydex. The second you get your new holster, your gun will fit, and fit perfectly. No stretching the material, no special oils or other laborious processes. It fits the first time.
A snug and form fitting Kydex holster adds to the retention of the firearm as it is much firmer and less easily bendable than leather.
A Kydex holster never needs maintenance or oiling other than an occasional wipe down with a damp rag.
Kydex is pH neutral and will not eat your firearms coating.
The only true downside to Kydex, if it can be called a downside, is the fact that it is so precisely molded that you need to obtain the exact model of holster for your firearm. Many leather holsters will double as one-size-fits-all holsters for similar handguns – not so with Kydex. We recently tested a Kydex holster that wouldn't accommodate the identical handgun it was designed for, except with an added light rail. That's what we call a precise fit! Still, having said all of that, for a daily carry holster that will see lots of abuse, Kydex makes excellent sense!
What do you think? Are you convinced? Maybe you're skeptical but willing to consider an alternative to your favorite leather holster.
Whatever your opinion, tell us about what you think in the comments.