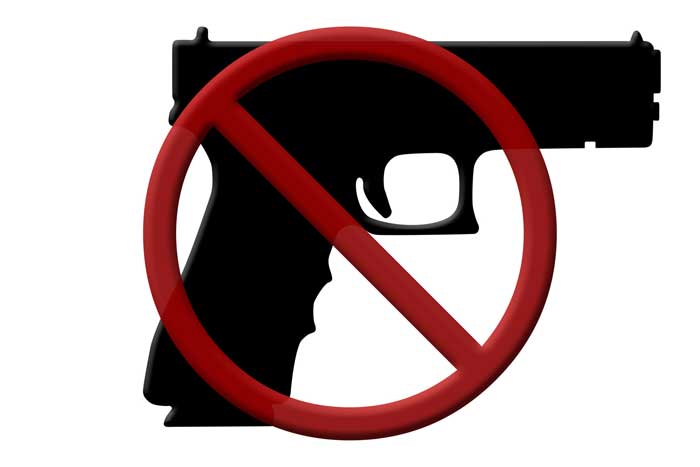 There was an active killer attack at a gay nightclub in Orlando, FL during the early morning hours on Sunday, June 12, 2016.
Since that time it's been revealed that with a claimed 102 people shot, 49 people died and 53 were wounded, making it one of the worst active killer events in American history.
It appears it was actually a terrorist attack because the killer was motivated by radical Islamic beliefs.
Today, I want to talk about one fact that we know — more gun control would NOT have helped prevent this tragedy.
Obama Thinks That More Gun Control Would Stop Terrorist Attacks In The USA
To President Obama's credit, he did not focus entirely on gun control the day after the shooting in his first speech.
He said, "We are going to have to make sure that we think about the risks we are willing to take by being so lax in how we make very powerful firearms available to people in this country," Obama said. "My concern is that we start getting into a debate, as has happened in the past, which is an either/or debate."
"It's not an either/or. It's a both/and," Obama said. "We have to counter extremism, but we also have to make sure it's not easy for somebody who decides they want to harm people in this country to be able to obtain weapons to get at them."
In his initial response to the shooting on Sunday, Obama made only brief mention of the gun laws. He expanded on his thoughts a day later, saying the fact the Florida incident was a terrorist attack shouldn't distract from the conversation about guns …
"It's crazy. It's a problem," Obama said of laws that prevent law enforcement agencies from being alerted when a person on a watch list purchases a gun.
"The danger is it ends up being the usual political debate, and the NRA and the gun control folks say 'Obama doesn't want to talk about terrorism,'" he said. "The point is if we have self-radicalized individuals in this country, then they are going to be very difficult to find ahead of time.
"And how easy it is for them to obtain weapons is going to make a difference if they are able to carry about attacks like this or not. And we make it very easy."
Multiple Background Checks, Gun-Free Zones & Other Gun Control Laws Failed To Stop The Orlanda Shooting
Obama and other gun control advocates keep repeating the falsehood that more gun control laws would stop terrorist attacks such as this before they happen.
This is wrong.
The President wants more gun control, even though gun control failed to keep anyone safe on Sunday morning.
Consider that Florida gun owners are not allowed to carry in any establishment that serves alcohol. That means the Night Club where the attack occurred was a gun free zone.
That means Gun-Free Zones failed.
And the Orlando murderer passed several background checks (WAY more intrusive than any expanded background check for firearm purchases that Obama wants to implement) because he was a licensed security guard and bought his guns legally.
In fact, he held two firearms licenses and a security officer license, was employed by the security firm G4S Secure Solutions USA Inc. since Sept. 10, 2007. The Jupiter, Fla.-based company is one of the world's largest security firms. G4S released a statement according to which the gunman "was subject to detailed company screening when he was recruited in 2007 and re-screened in 2013 with no adverse findings."
He was even investigated personally, and cleared, by the FBI.
That means background checks failed.
Even a specific investigation by the FBI failed.
Finally, consider what happened in Paris, France — twice already — a place where almost all guns are banned. It's a gun control paradise. Yet that didn't stop terrorists from using AK-47's to murder nearly 200 people on two different occasions in 2015.
What Works To Stop Terrorist Attacks?
Fighting back.
Force has to be met with force. Violence must be met with violence.
What does work is allowing the potential victims — that is, the real first responders — to defend themselves with firearms.
It's already illegal to murder someone, so it makes no sense to believe that additional laws would somehow stop a murderer.
More gun control laws would only serve to disarm the people who actually follow laws and need the guns — the victims.
What Can You Do To Survive An Active Killer Event Or Other Terrorist Attack?
First, accept that the risk — while remote because you're about 17,000 times more likely to die of heart disease than a terrorist attack — is real and possible. So that means it could happen to you and your family.
Then, educate yourself and decide you won't be a victim. If you're attacked you will survive.
I've said before that ISIS is in America, they said they're in my state, and you should prepare now. Read that article to get some ideas of how to prepare.
In this article, I explain when running from an active shooter (applies to a terrorist as well) will get you killed. 
And I talked about how even if you're unarmed when a terrorist attacks, you can still prevail using the tips in this article.
Finally, Greg Ellifritz is a respected firearms trainer that I've taken both a shooting class and a tactical medicine class from and he has an excellent article with links to his other articles on ways to prepare for terrorist attacks like the ones in France at this page here.
Of note, he covers both how to deal with the threats of bombs and suicide bombers and verybasic medical advice everyone should know. Both these topics would have helped the people in France.
The TFT group has a great video posted here and an article on swarming the active shooter (an excellent tactic considering that multiple un-armed potential victims — who can't escape the danger zone — could still do this and prevail).
Greg Ellifritz also has a REALLY good primer on field medicine for terrorist attacks in this article. Consider your abilities. Maybe you are 60+ years old and you know you couldn't fight back against a young, ideologically driven and crazed mad man … but you could still put life-saving medical supplies in your car and help save dozens of lives of the wounded if an attack ever occurs near you.
The Bottom Line Is That Gun Control Is Not The Solution, Because This Is Now a War On Our Soil
Because of the growth of terrorist attacks on American soil, all of us are now at war.
That means you, me and every American — whether we like it or not and whether we chose to be or not — could be instantly called up to be soldiers in this war.
It makes no sense to take away guns or make them harder to get for our soldiers.