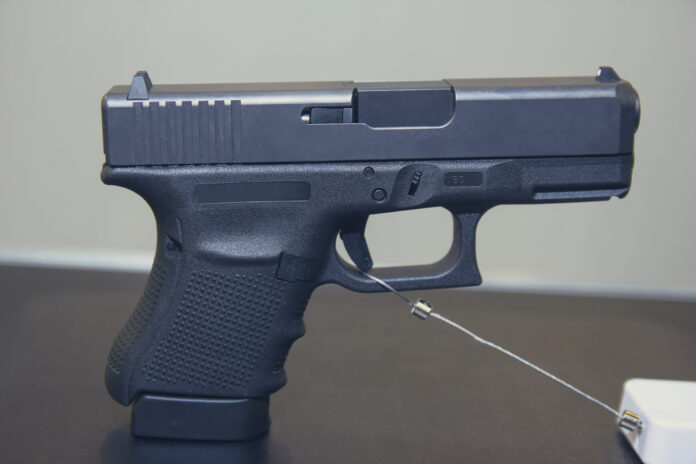 Gun control activists have been trying for years to find all kinds of ways to take away our Second Amendment rights. From outright gun bans to extra taxes on guns (to make them too expensive) to red flag laws and more, anti-2A activists have been working to make the world less safe (under the delusion that they're making it more safe).
One of the latest stunts to keep track and keep tabs on gun owners (which always leads to efforts to steal Second Amendment rights) has been to get credit card companies to track gun purchases and turn that information over to the government (you can read more about that here).
Now, you'll need to avoid using another card for that purchase, too. Michele Blood writes,
Discover Financial Services will allow tracking of purchases made at gun retailers starting in April, according to Reuters' exclusive report.

"First, Discover tracks your gun purchases. Then, Democrats take your guns," Rep. Jim Jordan (R-Ohio) tweeted Friday.
Blood continues:
"It's a ruse under the guise of stopping criminals from misusing firearms," wrote Larry Keane for National Shooting Sports Foundation, a firearm industry trade association.

"Fortunately for law-abiding Americans who support the Second Amendment, lawmakers at the state and federal level are saying 'Not so fast,' and proposing legislation to block the tracking of such lawful purchases," Keane added.

"Close your accounts y'all," advised Lavern Spicer, a former congressional candidate who ran for election in Florida in 2022.
It's insane, and it's wrong.
One of the things that has kept America so safe (unless you live in a city with strict gun control where gun violence has risen to crazy level) is the fact that everyday citizens have been legally allowed to carry a firearm to protect themselves and their families at all times.
That has kept people safe in the past, and it will in the future, but we have to keep companies and anti-2A politicians from worming their way into our ability to buy our firearms.
We have to fight this and to continue to be vigilant to defend our gun rights. And, in the meantime, don't buy your firearms using Discover card.