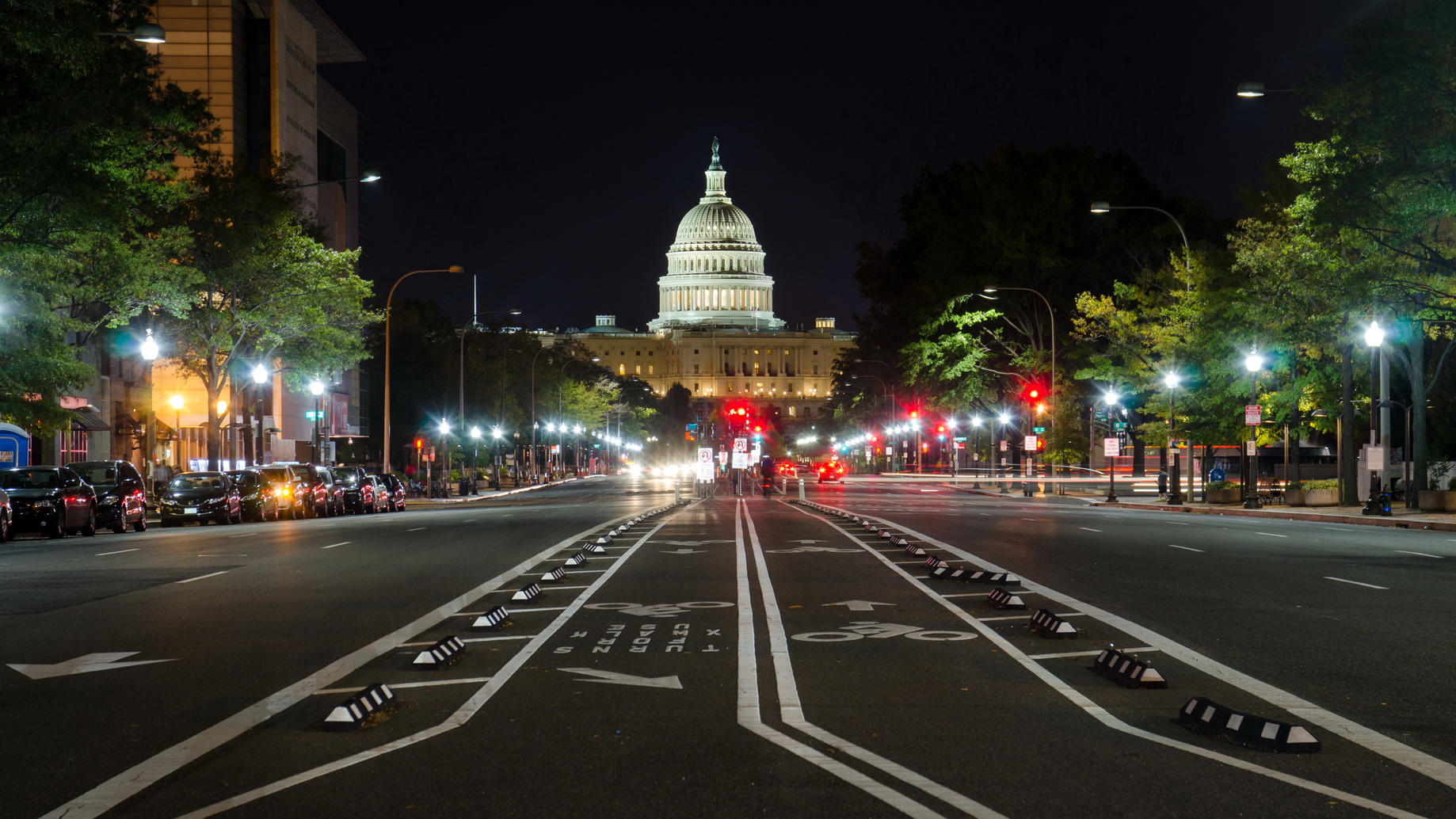 "Gun Free Zones" are the bane of lawful gun owners and the gleeful dream of terrorists and criminals. Where else can crazy people and psychopaths have such easy pickings when it comes to hurting other people?
Of course, the reason these "safe places" are so beloved by those prone to violence is because they are the only ones disobeying the law by carrying guns there.
But a recent news story gives you the idea that one massive gun free zone may be opening up to allow lawful carriers to have their weapons with them. Congressman Thomas Massie, Chairman of the Congressional Second Amendment Caucus, introduced H.R. 2909, titled the "D.C. Personal Protection Reciprocity Act." Congressman Massie said,
"After the horrific shooting at the Republican Congressional Baseball practice, there will likely be calls for special privileges to protect politicians. Our reaction should instead be to protect the right of all citizens guaranteed in the Constitution: the right to self-defense. I do not want to extend a special privilege to politicians, because the right to keep and bear arms is not a privilege, it is a God-given right protected by our Constitution.

"If not for the heroic efforts of the United States Capitol Police at the ball field yesterday, things could have been much worse.

"What's always evident in these situations is this: the only thing that stops a bad guy with a gun is a good guy with a gun.

"To ensure public safety, we need to repeal laws that keep good guys from carrying guns, since not everyone has a personal police detail. The right to keep and bear arms is the common person's first line of defense in these situations, and it should never be denied."
Congressman Massie nailed it with this one, and, if Congress has any sense, they'll pass this bill.
Unfortunately, however, Congressman Massie also was right that some are calling for special privileges for carrying in D.C. Mark Walters quotes Representative Barry Loudermilk:
"I think we need to look at some kind of reciprocity for members here," Loudermilk said. "But also we need to look at security detail. If Scalise hadn't been on our team, it would have been really bad."

"We aren't any more special than anybody else, but we're targets," Loudermilk said. "This is exactly why there's a lot of fear of doing town halls at this point."
Unfortunately, unlike Congressman Massie, Loudermilk thinks reciprocity should only be for members of Congress. Why? He seems to imply that it's because they are in D.C. and not back home in Georgia (which Loudermilk represents).
This is utter nonsense. Members of Congress may be targets (maybe), but everyday Americans are targeted every day and use their weapons in self-defense, often without having to fire a single shot.
What needs to pass is Congressman Massie's bill. Frankly, it should simply be put down to Constitutional carry. Why? Because their lives are no more valuable than ours, but they are more likely to get protection by Federal agents. For our own safety, we need it to be able to carry anywhere.