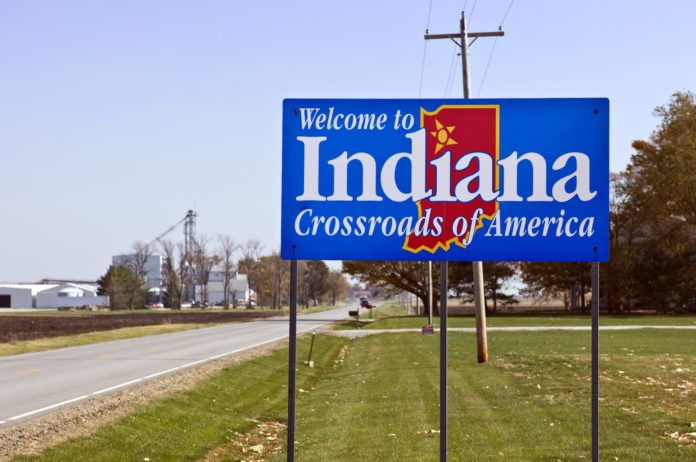 Anti-gunners can be a frustrating lot. They are uninformed about the facts and make crazy, baseless assumptions about how the world works and about how people work. Especially about how law-breaking individuals will react to things (like laws).
Anti-gunner journalists are even more frustrating that your normal, everyday anti-gunners. Anti-gunner journalists can spew their ludicrous thinking all over the airwaves and in print and influence the thinking of uninformed people in the world. It should be a crime.
Apparently, Indiana Republican Jim Lucas feels that way, too, because he drafted legislation (he is on the state level, not Federal) which would require journalists to go through the same licensing process as gun owners. Eli Rosenberg gives us details:
The measure would require journalists — defined as anyone writing or broadcasting news for a newspaper, magazine, website or television or radio station — to be registered and fingerprinted by the police and vetted for their "character and reputation."

State Rep. Jim Lucas, a Republican from the southeastern part of Indiana and a vocal critic of his state's gun restrictions, drafted the bill by copying language from a state law that requires a license to carry a handgun in public.

With these laws proposed for journalists, Lucas's measure reads like satire.

Committing journalism without a license within 500 feet of school or on a school bus would bump the penalty up from a misdemeanor to a felony. Journalists with felony or domestic battery convictions would be prevented from getting licenses. And unlicensed people would still be able to engage in journalism on property they own or rent.
I will admit that this proposed bill made me laugh. A lot. I think that Representative Lucas is my kind of guy. He knows how ridiculous the anti-gun leanings of the mainstream media are, and he's not afraid to point them out.
So, while Representative Lucas hasn't submitted the bill for debate to the Indiana legislature, he says that he could do so in the future to point out the hypocrisy in the mainstream news media. I think that maybe he should.