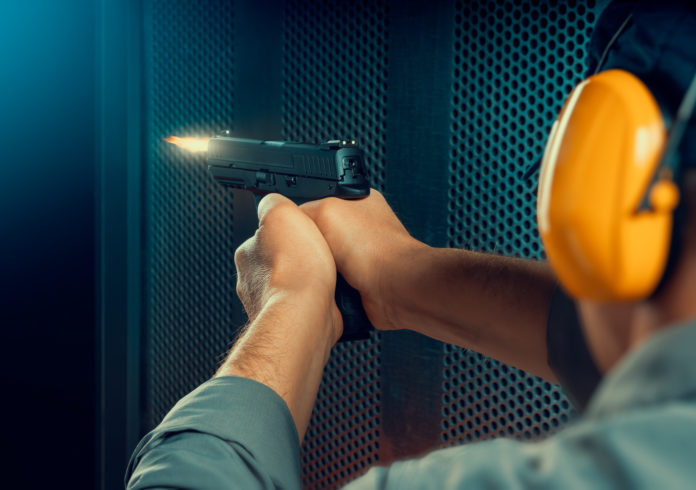 There is hope for people in this world. It may not seem that way sometimes, but, then, you come across a story that reminds you that people can change. At least sometimes.
Jon Caldara was a pretty typical gun control advocate. As he puts it: "I used to hate guns, even giving money to anti-gun organizations." But, now, "Today I am a life member of the National Rife Association."
It gives me warm fuzzies just reading it.
So, how did this happen? Not quickly. In fact, in an op-ed piece for The Hill, he wrote,
The tale of my transition from "we need reasonable regulation" to "out of my cold dead hands" is not meant to convert gun control advocates to gun rights supporters, because no one column will ever do that. And that's my point. No bumper sticker, Facebook post, Tweet or talkshow rant will change the mind of someone who feels the way I felt — that it's insane to oppose gun limits. The only way to change someone's anti-gun viewpoint is to slowly, and personally engage them and take them through the long process.
What happened is that his older brother, Paul, bought a gun and, then, calmly explained the details of the weapon, how it works and the safety features. That's not to say that Jon became a gun owner immediately. Quite the opposite, in fact, but Paul invited Jon to the gun range to actually shoot a gun. Jon eventually went so that he could "have more credibility to convince him what a mistake he'd made [in buying a gun]."
Jon still hated guns. But, whenever he brought up an anti-gun objection to his brother, his brother calmly listened to Jon and then pointed Jon to research that he could do to get the facts for himself.
It took two years for Paul to get through Jon's opposition to firearms. And the thing is, do you know what go through to Jon? It wasn't slogans. It wasn't protests. It was his brother responding calmly, listening to Jon, and giving Jon information on which Jon could make his own decision.
In other words, Paul treated Jon like a human being and gave Jon the opportunity to let the facts speak for themselves. Because, if someone can be calm while reading the facts, then they are more likely to be able to see that information with an open mind instead of their knee-jerk emotionalism.
Maybe this is a model that we should use in seeking to educate and enlighten the anti-gunners that we know.