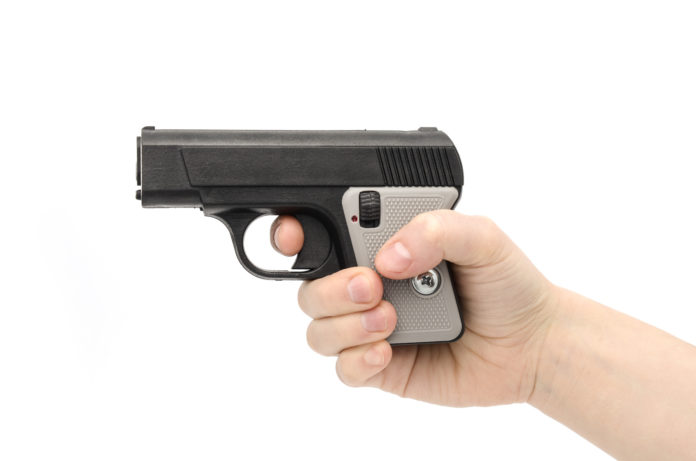 We all know that it makes good sense to carry a concealed carry weapon whenever possible. After all, you never know when you might have to protect your family or yourself from some nutcase who wants to mug or kill you.
But a recent question came up: Should you carry a secondary weapon? A writer at offthegridnews.com has this thought about it:
Carrying a backup gun isn't exactly common practice. I don't do it as much as I probably should, but I do takea backup weapon occasionally. My threat analysis usually drives my decision making. When I'm going to a place, I'll think about the layout of the building, the surrounding area, crime trends in the area, and so on. From there, I'll decide what I'm carrying.
If you think about it, this makes sense. Some situations have more of a likelihood of needing extra protection (or extra ammunition) than others. For example, if you're going to a family member's home for a family gathering, then it's much less likely that you are going to need extra fire power (unless you have violent family disagreements) than when you go to a public place with few security measures and lots of people.
On the other hand, places where large numbers of people gather are perfect locations for mass shooters to target because these areas are harder to defend from all threats, and there are more people (i.e. more targets). As unpleasant as it is to think in these terms (because we have to be callous about the likelihood of the loss of life), it's useful to consider these factors when considering whether to carry a secondary or backup weapon.
So, if you've decided that you want to carry a backup weapon, this same writer has these thoughts about what to carry:
My general idea of a backup weapon is a subcompact weapon. For me, I carry my backup firearm in a pants pocket. If you want to pack two bigger guns, you're going to have to think about some different approaches.
So, there you have some thoughts on when and why you may want to have a secondary carry weapon on you and what kind of firearm to carry as your backup.