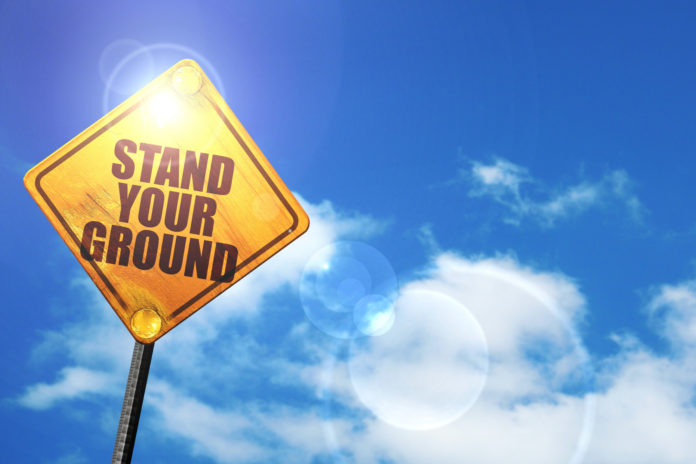 Part of being a responsible gun owner is seeking to protect the rights of all responsible gun owners. So, when I see some kind of injustice being done to a gun owner, I take notice.
Unfortunately, injustice is exactly what seems to be happening to a Michigan woman. Rachel Blevins writes,
a mother is sitting in prison in Michigan, where she will soon give birth to her second child, as she spends the next two years serving the mandatory sentence for felonious assault and a felony firearms conviction.

But Siwatu-Salama Ra, 26, was a legal gun owner with a concealed carry permit in a state that allows open carry, and when she pulled out her gun, she was defending herself, her mother and her 2-year-old daughter.
Now, imagine yourself in her situation: You are involved in an argument with someone (only verbal) who then proceeds to ram their vehicle into your car where your two-year-old daughter is playing. Would you pull a gun out of your gun box and point it at the person who is ramming a vehicle into the car that your child is playing in to try to protect your child? Yes, I think that you would.
But what happened next will make you sick. The lady who tried to damage your car (with your child in it) stops long enough to take a picture of you holding your unloaded gun with their phone and goes straight to the police who wait three weeks before breaking into your house with a SWAT team and arresting you.
If that wasn't bad enough, you are basically found guilty before even going to trial in spite of the stand your ground laws in place where you live. Again from Blevins:
she quickly learned that law enforcement had already chosen a side in the case. Her lawyers told the Metro Times that a detective from the Detroit Police Department testified in court that "the department considers the person who arrives at the police station first to be the victim," which automatically made Ra the aggressor, even though she arrived hours later to file her own report.
So, if this had been you, even though you weren't the aggressor, in the eyes of the policy, you are the bad guy.
How would you feel? This is injustice, plain and simple, and this is one of the things that pro-gun people need to be fighting against because, if it can happen to this lady, it can happen to you.