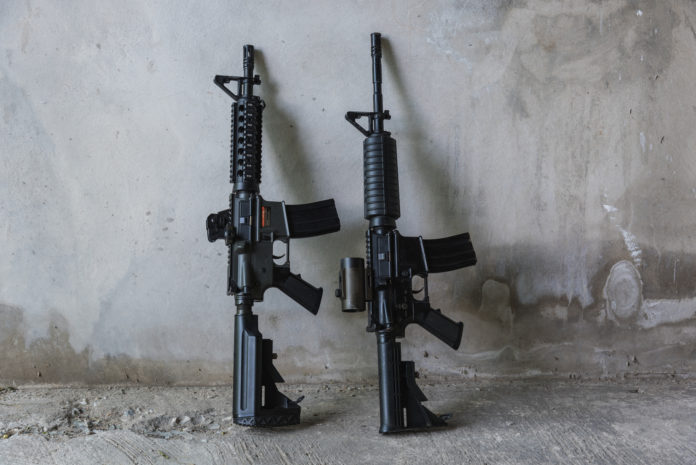 If you're a former Marine or simply a follower of the military and its equipment, then you are likely familiar with the M16A4 which the Marines used for almost twenty years (until October 2015). What you may not know are some of the issues which caused the Marine Corp to make a change away from this rifle.
I remember, as a younger man, thinking that the M16 was a great go-to rifle, and, as David Grove put it, "They're accurate and the recoil is as soft as being hit in the shoulder with a peanut, so it certainly has its place."
But Grove laid out five issues which caused many Marines to hate the M16A4. The first issue is that they are prone to rusting. Fortunately, the solution according to Grove is "that you should carry some CLP and scrub it off regularly — another task to add to the pile."
The second issue? Cleaning them is a pain. Carbon build-up is, apparently, a major problem, and it seems to get everywhere. That might not be so bad, except that "the chamber gets caked with carbon after firing a single magazine." You can imagine that, during training or in actual combat, how much of an issue and a constant chore keeping the rifle carbon-free would be.
The third issue is that, though it is accurate, it jams too easily and often. There are lots of reasons why, but you can imagine how much of an issue this is when your life depends on you shooting your enemy before they kill you.
The fourth issue is the length. At 40″ long, it's not designed for close quarters situations, which is becoming more and more common as urban combat is becoming more a rule than an exception.
And the fifth complaint? The rail covers make the hand guards slippery. Which is just a pain.
So, there you have it, five reasons why many Marines hate the M16A4.
But that doesn't mean that I still wouldn't mind getting in some range time with one.