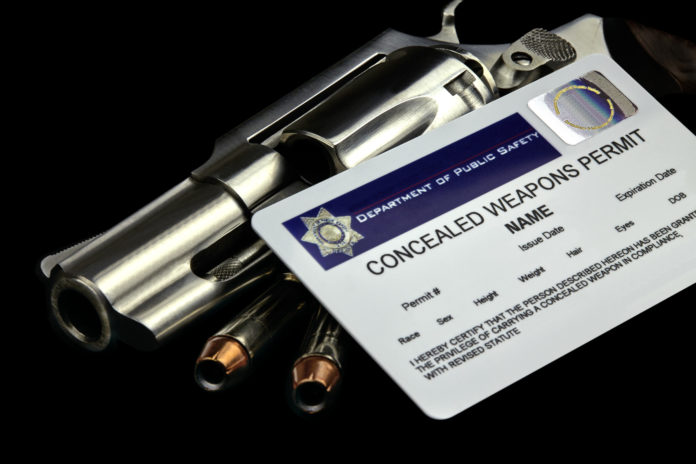 There are many in America who think that they can depend on law enforcement to protect them in every situation, and, to be fair, there are times when law enforcement can prevent a terrible thing from happening because they happen to be on site or nearby when the incident happens.
But the truth is that law enforcement officers can't be everywhere at once, and they can't save everyone. In fact, if you want proof of this, AWR Hawkins tells us about a situation in which a legal gun owner was actually the person doing the saving. In fact, this concealed carry permit holder saved a police officer's life. Hawkins writes,
A concealed carry permit holder in Cicero, Illinois, intervened Thursday afternoon and shot at a suspect who allegedly shot a police officer.

According to WGN-TV, Cicero Police Superintendent Jerry Chlada indicated that officer Luis Duarte and his partner boxed a car in, forcing it to pull over "near the Cicero Avenue entrance ramp on I-55 on the border of Chicago and Cicero." The suspect exited the car and allegedly opened fire on the police car, striking Duarte four times.

The suspect then fled on foot and another officer gave chase. The suspect allegedly shot back toward the officer as they ran, and a resident with a concealed carry permit intervened, shooting at the suspect.

The suspect was hit with one round and was taken to the hospital "in serious condition." The Chicago Tribune quoted Superintendent Chlada saying, "We were lucky enough to have a citizen on street that is a concealed carry holder, and he engaged in gunfire with this offender who was struck one time."

NBC 5 reports that it is not known whether the suspect was struck by a bullet fired by police or a bullet fired by the concealed carry permit holder.
The fact of the matter, police are not all-powerful and cannot be everywhere at once, and this story just goes to show that even the police need to be saved sometimes.
Show that to your anti-gunner friend next time they say that only the police should have guns.