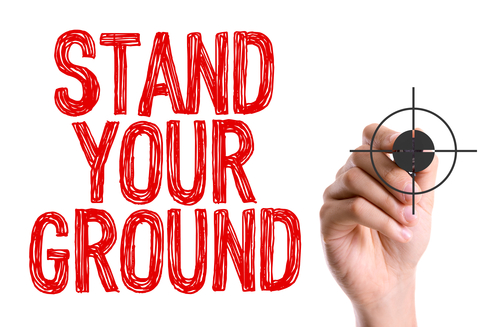 There is a movie quote that came to mind when I read a recent quote from a candidate for governor of the state of Georgia. That quote is: "You keep on using that word. I do not think it means what you think it means."
And that is exactly the situation with Stacey Abrams. She recently had the gall to say that people who aren't willing to allow criminals to continue to attack them when their lives are being threatened are "bigots." No, this isn't a joke. See the clip here:
So, those are harsh words from Abrams. And she couldn't be more wrong either with her intent or use of the word "bigot."
First, let's talk about the use of the word. Dictionary.com defines a bigot as "a person who is utterly intolerant of any differing creed, belief, or opinion." In other words, bigots are those who are intolerant of people who aren't clones of themselves, at least when it comes to beliefs.
The sad irony is that, when it comes to gun control, it is gun control fanatics like Abrams who are the bigots. I don't know a single gun owner or Second Amendment advocate who has a problem with other people choosing not to own guns. If you want to be defenseless, that is absolutely your right and your choice. But anti-gunners are the ones who can't seem to tolerate a differing opinion on guns.
Now, if you want more perspective on this gubernatorial candidate, an anonymous writer has written that Abrams "is very likely the most left-wing, anti-gun candidate for governor in the country running this year." When you think of the number of gubernatorial races this year, that's saying a lot.
The fact of the matter is that Stacey Abrams is anti-gun through-and-through, and, if you have friends in Georgia, you need to encourage them to vote for someone else.