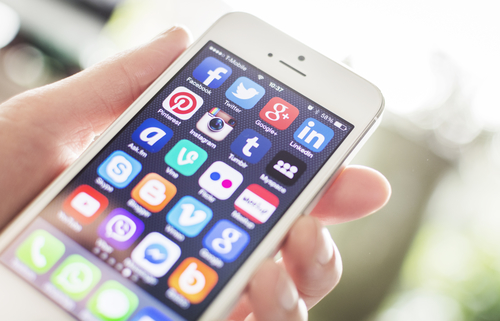 Are you on social media? You know, sites like Facebook, Twitter, Instagram? Then you might want to be careful what you post if you live in one state. Why? Because they want to read your social media posts before they will allow you to have a gun license.
So, why is this even an issue?
The problem is this: if they want to deny you the right to gun ownership, all it takes is their bizarre interpretation of a pro-gun post to make the assumption that you are ticking time bomb, and, once that happens, you can forget about getting that gun license.
In case you think that I am taking this thinking too far, read what a writer at WCBS wrote,
Two New York lawmakers are working to draft a bill that would propose a social media check before a gun purchase.

Brooklyn Borough President Eric Adams and state Sen. Kevin Palmer's proposal would allow authorities to review three years of social media history and one year of internet search history of any person seeking to purchase a firearm.

"A three-year review of a social media profile would give an easy profile of a person who is not suitable to hold and possess a fire arm," Adams explains.

The two are hoping to identify any hate speech on social media profiles, which are often revealed only after someone is arrested in a mass shooting.

"If the police department is reviewing a gang assault, a robbery, some type of shooting, they go and do a social media profile investigation," Adams said.

There are some logistical concerns as free speech and gun rights complaints are likely to come up. Though, Adams and Palmer say it is doable and needed.
See, the problem is summed up in how they define the term "suitable" when it comes to gun ownership. Remember, to an anti-gunner, if you want to own a firearm, that makes you unsuitable to own a firearm.
Really, such vague language makes a law like this, if passed, so easy to use to abuse and trample on the rights of gun owners. And that is exactly what these anti-gunners are trying to do.
So, if you live in New York state, then you need to talk to your representative in the state legislature and have them kill this bill.