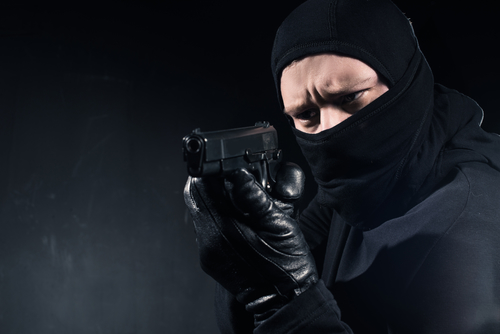 If it weren't so common, it would be shocking. But, sadly, it's no longer a surprise to me that common sense is so very uncommon. While this is true in so many areas of life, it is overwhelmingly true when it comes to guns. Not so much from people who own guns, mind you, but from people who are anti-gun.
Why? We can speculate as to why, though I suspect that it has to do with the knee jerk emotional reaction that they have to the idea of guns which is only made worse by the fact that they know nothing about guns and how to handle them.
Which brings us to a new study which simply proves what people with common sense about guns have known all along. John Woolfolk writes,
As lawmakers push to toughen gun sale rules amid outrage over random mass shootings like the November massacre at a Thousand Oaks country music bar, a new federal study says few criminals who had a gun bought it from a retailer.

According to the January special report by the U.S. Department of Justice's Bureau of Justice Statistics, about one in 10 state and federal prisoners convicted of crimes involving a firearm said they got the weapon through a retail source like a sporting goods store, pawn shop or gun show.
Now, pro-gun people like you and me, people who try to have a realistic view of how the world works, will point out that this just proves that gun control doesn't work because criminals aren't tending to get their guns through any legal method. In other words, criminals don't use methods to get guns that gun control efforts will even affect.
Anti-gunners once again miss the point. They say that this study shows that gun control works because criminals are forced to go through illegal methods to get their guns instead of buying them legally.
At which point, we have to ask: So, how, exactly, is gun control actually preventing criminals from getting guns? In typical anti-gunner fashion, they don't seem to understand that limiting one method of getting guns for everyone does nothing to prevent criminals from getting their hands on a gun.
If that anti-gunner idea isn't double-speak, I don't know what is. It's because of this lack of logical thinking on the part of anti-gunners that we have to keep hammering home that gun control doesn't work. Period.