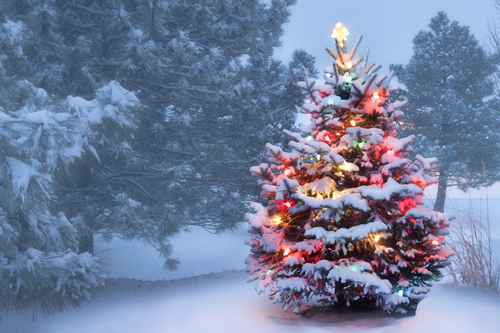 The Christmas season is a time of the year when most Americans are shopping for gifts for others and looking for ways to show kinds and appreciation to others.
Unfortunately, though, gun owners too often get the short end of the stick when it comes to appreciation. That's why we appreciate a video put out by Black Rifle Coffee Company last year (2017) which is not only amusing but makes clear that this company appreciates gun owners (as if their name didn't make that clear). Watch the video below:
Now, if watching that video doesn't get you humming Christmas songs, I don't know what will warm your Grinch-like heart.
On a serious note, though, most people aren't going to see ads for or even think about guns as gifts during the holidays, but shouldn't we really be considering this?
Realistically, if we have an elderly or physically weaker friend or relative, shouldn't we look for ways to get them quality firearm training so that they can get licensed (if necessary in their area) and have a firearm on hand for their own self-protection? Is there a truly more caring gift than the gift of self-protection and self-preservation?
Unfortunately, though, Americans are constantly bombarded with a false narrative which gives a negative impression of private firearm ownership and usage. It's no wonder that they get terrified at the mere thought of being in the same room with a firearm. They have never seen one in person, much less handled one. How are they going to have a clear idea of what a firearm can and cannot do?
Fortunately, sharing the video above will give people the opportunity to see another side of gun ownership and gun usage besides the illegal ownership and illegal (often violent) usage of firearms that they usually see on their mainstream media news.
So, be a good neighbor and spread the good cheer, a few laughs, and a different perspective on gun ownership by sharing this article and sharing the video above.
Have a happy holiday season from all of us at preparedgunowners.com.