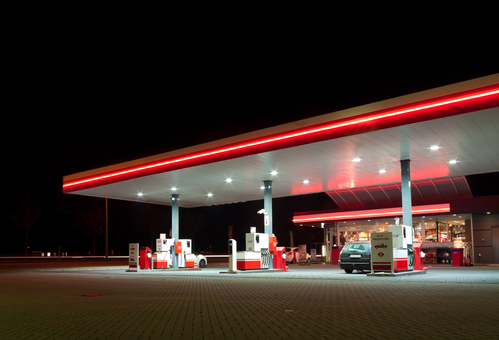 If you watch television news, it's easy to find stories about robberies of gas stations and muggings at the gas pump. In fact, you don't even have to look for them. They'll find you.
But, if that is a concern for you, then maybe you should start shopping at QuikTrip gas stations if there is one near you. Why? Justin Ayer gives us the major points of the details. Ayer writes:
QuikTrip spokesperson Mike Thornbrugh said the corporation wants to start hiring employees with law enforcement backgrounds to become armed security in some local stores.
The employees will work full-time making $35 an hour, and wear a QT security uniform. The security workers will be allowed to open carry.
Officials said they are in the process of reviewing applications now, but they do not know when the new employees will be in stores.
Thornbrugh said Tulsa has seen a rise in crimes at some QT locations. He said hiring these employees will help law enforcement, which has been overwhelmed.
The corporation has tried the new security method at a location in Wichita and saw a decrease in thefts, loitering and panhandling.
No, those are not typos. The gas station chain is really seeking to hire people who will carry a firearm at work and will pay them well for doing that, so, if you know a law-abiding gun owner looking for work, they may want to talk to QuikTrip.
Now, have no doubt, there will be anti-gunners protesting this move by QuikTrip once it becomes more widely known, but that doesn't appear to be a concern of the company. They appear to know that the safety of both their employees and their customers is more important than the knee jerk panic reaction of anti-gunners.
Good for them. It makes me want to stop by a QuikTrip for a cup of coffee to support them, and so should you.