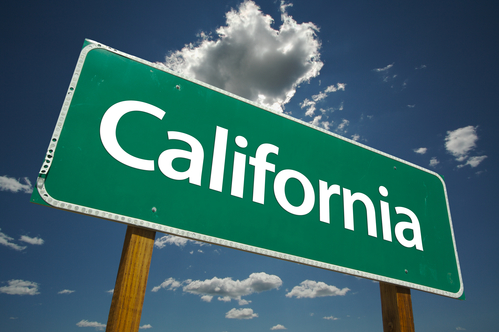 California, land of fruits and nuts, as the old joke goes, and there are certainly enough people in office in California that fit that description that this joke gets even a chuckle from people who live there.
Of course, the joke is funny because "crazy people" (fruits and nuts) are out of touch with reality. They are disconnected from the way the world works and what is happening in the world, and this describes exactly what anti-gunner politicians are like. And California has a lot of anti-gunner politicians.
Anti-gunners will tell you that gun control and background checks will save lives, that they will reduce gun violence. A recent article by Beth Baumann tells us the truth of the matter, though:
The Violence Prevention Research Program (VPRP) at UC Davis and the Johns Hopkins Bloomberg School of Public Health conducted a studyabout the impact California's gun control laws have had on homicide and suicide rates over the last 10 years. And guess what? Researchers found that the Golden State's gun control laws had absolutely no impact. And, even more surprising, the study's lead researcher found that the National Instant Criminal Background Check System (NICS) is severely flawed.

"It compared observed annual firearm homicide and suicide rates in California over 10 years following enactment of comprehensive background check and misdemeanor violence prohibition policies in 1991 with expected rates based on data from 32 control states that did not have these policies and did not implement other major firearm policies during the same time," researchers explained in a press release.

Specifically, researchers said they saw a 10.9 percent decrease in firearm suicide rates during the time period, but they saw a similar decrease in suicides across the board, including those without a firearm. This suggests that something other than background checks and waiting periods played a role in the drop.
Now, if you tell your anti-gun friends about this research, you may have to explain that, in research, a causal factor (what causes a change) has to be isolated (meaning that it's clear that only that factor is causing the change) before it can be really called a causal factor.
In other words, because gun suicide rates fell even where strict gun control is not in place, you can't say that strict gun control caused the decrease in gun suicides. It had to be something else in common in all the geographic areas studied.
So, to put it clearly, gun control doesn't work. It doesn't make any difference except to inconvenience law abiding people.